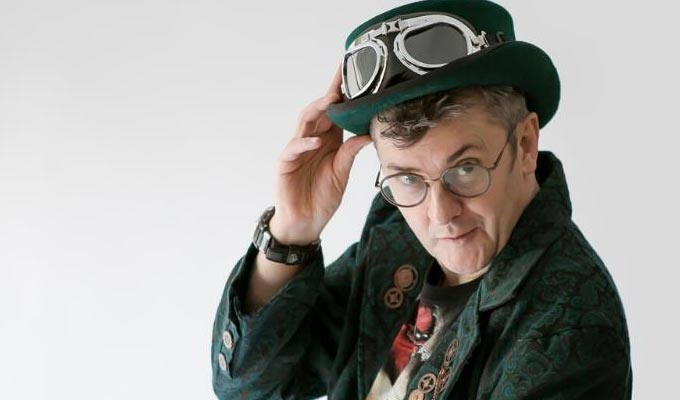 When Joe Pasquale needed balls of steel...
Joe Pasquale has revealed he once flew with the Red Arrows – and it turned out to be a very uncomfortable experience.
The comic joined the air acrobatics team as a passenger just a few days after having a vasectomy, which proved to be a huge mistake.
He tells Jools Holland and Jim Moir (aka Vic Reeves) the full horror of his experience on the latest episode of their podcast, out today.
Pasquale, a keen aviator, explained: 'You've got this suit on so as you start to do manoeuvres like a loop-the-loop these bladders start inflating, so the pilot doesn't pass out.
'So, bear in mind I've had the snip about a week ago… we're doing the loop-the-loop and these bladders start inflating, and my privates had fallen down the side of these bladders.
'I could feel the pressure on my boys, as it were. I tell him you might need to stop this and he said "no we're going to do it now sir, don't bottle out sir".
'I said, "you don't understand my knackers have fallen down the side here". I was starting to scream, and he said, "Sir can you turn off your microphone, you're screaming in my ears".
'We started going down and it burst my stitches and they had to sow me up again!'
Elsewhere in the episode, Pasquale recounts a spooky sacrificial ceremony in Machu Picchu, dodging missiles and mortars in Baghdad and his encyclopaedic knowledge of Dracula.
• Jools and Jim's Joyride is available here.
Published: 1 Dec 2021
What do you think?