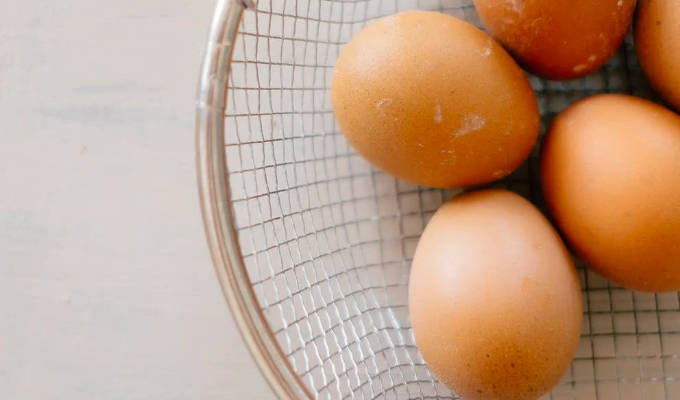 Oh, you like eggs..?
Tweets of the week
Oh, you like eggs? Name two of their albumen.

— Dr. Songo (@songo_doc) November 14, 2021
I haven't written any fiction for ten years so now I've got a lot of making up to do.

— Gary Delaney is on tour now (@GaryDelaney) November 19, 2021
If Insulate Britain really want to help they should lie down in people's lofts.

— Christine Rose (@xtine_rose) November 17, 2021
Watching the Packers and the Stealers today or, as it's officially called, supervising at the Amazon warehouse

— Olaf Falafel (@OFalafel) November 17, 2021
"Out, spam bot"
- Lady Macbeth checking her emails

— Craig Deeley 🇪🇺🏳️‍🌈 (@craiguito) November 17, 2021
The word genius is used all too often these days. To my face. Sarcastically. And with slow hand claps.

— Michael Legge (@michaellegge) November 18, 2021
On a cemetery walk, judging the age gaps on couples' tombstones

— Rachel McCartney (@RachelMComedy) November 14, 2021
When your shopping list is also an ex-MP who went out with one of the Cheeky Girls. pic.twitter.com/UNAskT9I0Y

— James Henry (@james_blue_cat) November 15, 2021
Published: 18 Nov 2021
What do you think?