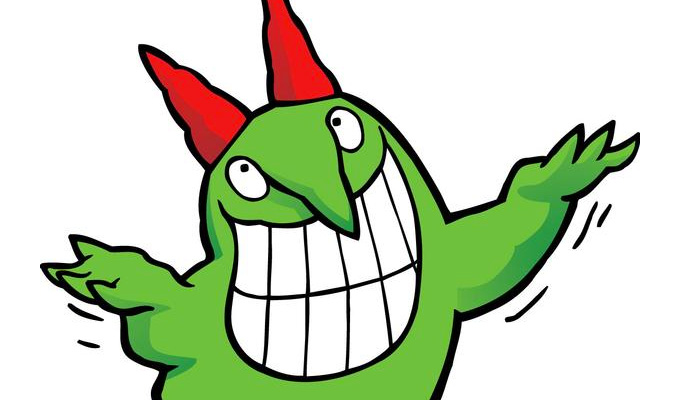 Comedy festival gets into NFTs
One of the world's biggest comedy festivals is getting into the much-hyped world of non-fungible tokens.
Just For Laughs is auctioning its first NFT next month, a token conferring ownership of a digital artwork called The Laugh That Started It All. The piece is a 3D animated graphic that moves to the sound of the first laugh recorded at the first Just For Laughs Festival Gala in Montreal on July 15, 1983.
The auction will run from December 7 to 9, starting at $500 (£370). JFL Group chief executive Charles Décarie said the release was 'the next natural step in Just For Laughs' journey in honouring the incredible comedy content collected' by the group.
President of Just For Laughs, Bruce Hills adds: 'We are so excited to be entering the NFT market space, and what better way to leave a lasting footprint than by auctioning off the very first laugh heard at the festival, back in 1983.'
NFTs show ownership of an original file and are kept in a blockchain ledger similar to cryptocurrencies like Bitcoin. So even if the art can be endlessly copied, the NFT can't. Trade in such tokens are relatively new but supporters hope a marketplace will emerge making them good investments, but detractors say it's a high-risk gamble to own nothing physical.
Meanwhile, festival organisers are getting further into digital art by creating a collectable series of virtual 3D cubes featuring its mascot Victor, available from today.
Limited numbers of the images are being 'minted', with new designs coming out over the next weeks, priced from about £8.50 to £140.
NFTs are also controversial because of the huge energy use and carbon footprint of any blockchain interactions. But Just For Laughs's NFT platform Fanaply claims to be carbon neutral.
Find out more at nft.hahaha.com
Published: 15 Nov 2021
What do you think?