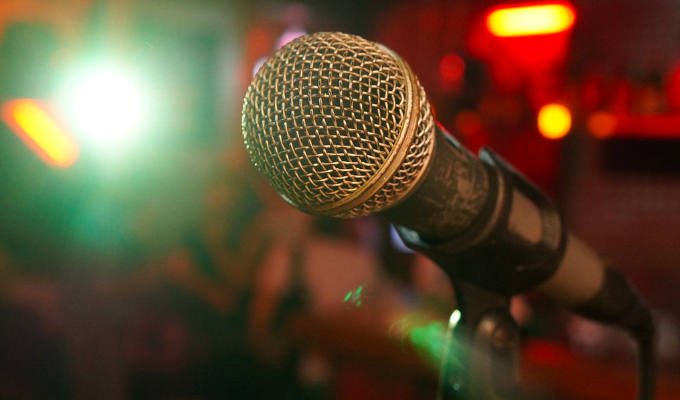 UK's top comedy cities ranked
The UK's most popular cities for comedy have been ranked – and no surprise that London comes first.
It's followed by Glasgow, Manchester, Edinburgh and Birmingham in that order.
The list was compiled by Blackpool Grand Theatre, which totted up the number of comedy venues in the eighty most populous UK cities, and combined that data with the number of notable comedians born in each of those cities.
Although as with all such surveys, the methodology will be up to debate. For example, London is listed as having just 25 comedy venues – even though Chortle currently lists 93 places in the capital with forthcoming comedy shows, and even that will not include every pub gig.
These are the top 20
London: 67 famous comedians, 25 comedy venues
Glasgow: 12 comedians, 18 venues
Manchester: 11 comedians, 20 venues
Edinburgh: 7 comedians, 15 venues
Birmingham: 10 comedians, 9 venues
Leeds: 5 comedians, 9 venues
Newcastle: 4 comedians, 11 venues
Nottingham: 3 comedians, 11 venues
Hull: 6 comedians, 7 venues
Sheffield: 3 comedians, 9 venues
Lincoln 3 comedians, 6 venues
Swansea: 3 comedians, 6 venues
Cardiff: 3 comedians, 6 venues
Oxford: 7 comedians, 4 venues
Southampton: 2 comedians, 6 venues
York: 5 comedians, 4 venues
Reading: 1 comedian, 7 venues
Wolverhampton: 2 comedians, 5 venues
Blackpool: 2 comedians, 5 venues
Bath: 1 comedian, 6 venues
Andrew Howard, head of marketing at Blackpool Grand Theatre, said: 'It is marvellous to see the number of comedy venues around and that have live performances planned as we head into 2022. I'm also pleased to see Blackpool has made the top 20 – as comedy is one of our most popular categories all year round.'
Published: 8 Nov 2021
Recent Punching Up
What do you think?