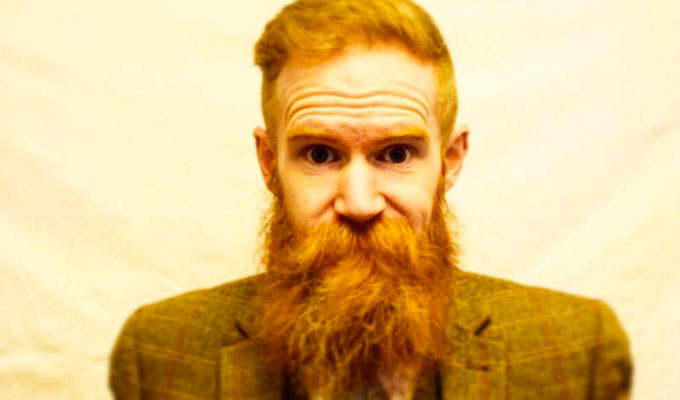 One-star review, five-star response
No one thinks they deserve a one-star review - but Blackpool's Comedy Station had a very good reason to dispute the stinker they got on TripAdvisor.
For the customer who slated them online had actually gone to the venue by mistake – and was then disappointed the line-up of comedians was not hypnotist Ken Webster who they wanted to see.
Webster's show was actually at Pleasure Beach comedy club, which is almost two miles from Comedy Station along the Promenade.
In a semi-literate TripAdvisor post - now apparently deleted but reported on Lancs Live – the customer wrote: 'Give people what they think not something else though I was booking ken Webster not comedy club it was rubbish.'
And their review prompted a splendidly sarcastic response from Ryan Gleeson, who runs and hosts the gig.
He said: 'Here at the Comedy Station, wherever we do something wrong, we always aim to put it right, especially when it results in a one star review.
'Here's what we'll do, to improve, following your suggestions: Every time someone books tickets, we'll contact them to ask who they thought was performing at the Comedy Station.
'We admit that we've been a little complacent in assuming advertising the full line-ups would be sufficient and for this, we unreservedly apologise.
'Secondly, we'll contact them again, to ensure that they didn't want tickets to another venue altogether. When customers arrive at our venue, we'll ask again, to check that they are definitely at the venue they think they're at, and not actually two and a half miles away from the place they thought they'd booked for.
'Where customers actually wanted to purchase tickets for an entirely different venue which matches the one in their thoughts, we will transfer your tickets, give you a lift there, buy your drinks and make sure you're facing the right way.
'We'll also wait until that show is over, give you a piggy back home and tuck you in, before you go to sleep.
'Throughout the shows, we'll remind the audience where they are, just in case they suddenly remember that they didn't want to watch stand-up comedy.
'We will also change all of our marketing to clearly state that we are not the Horseshoe Bar, we are not at the Pleasure Beach and that Ken Webster is not performing.'
'We are sincerely sorry, that despite our clear description on the site from where you booked your tickets stating that the show comprises three comedians, hosted by Ryan Gleeson, we did indeed fail to point out that it wasn't the Ken Webster Hypnotism show, and that we aren't The Horsehoe Bar and we aren't at the Pleasure Beach.
'Regard your comment about the show being rubbish, we do fully appreciate that comedy is subjective and we'll never please everyone, all of the time, but given the fact that all other reviews have been amazing, perhaps your sense of humour may be as healthy as your ticket booking skills. Best regards, Ryan Gleeson Comedy Station Not Ken Webster Hypnotist Show At The Horseshoe Bar At Pleasure Beach Comedy Club.'
Published: 6 Jun 2021