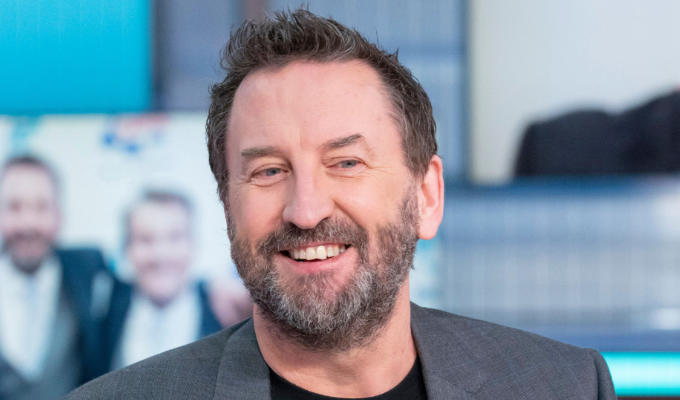 Lee Mack comes clean on trying cocaine
Expect this to come up on Would I Lie To You? before too long…
Lee Mack has revealed that the first time he experimented with drugs, he became obsessed with cleaning a kitchen.
The comic said he decided to try cocaine at his best friend's stag do – and was disappointed to find it had no immediate effect.
'Then cut to about three hours later, I suddenly turn into what can only be described as a mother figure,' he said.
So while the rest of the party were 'dancing around, booze everywhere… I get it into my head I'm going to cook for everybody.
'So I start making pizzas that we've got frozen and I start putting them in the oven. And I think, "Ooh, this oven's a bit dirty. I know what — I'll give it a bit of a clean".
'I stick on an apron, I get down on my hands and knees and scrub this oven crazily. And it's sparkling.'
Speaking to Adam Buxton on the latest episode of his podcast, Mack said his pals tried to get him to rejoin the party, but he told them: 'No you enjoy yourself lads, I wanna clean out this cooker'.
'And then I pull the cooker out, clean out the under the cooker…'
Mack also told Buxton how has now given up alcohol, turned vegetarian and is a Buddhist who loves to meditate (and even has his own podcast on the topic, I Can't Believe It's Not Buddha).
He said: 'I'm open to anything now. If someone came in and said, "Have you tried dancing naked in the streets while burning joss sticks in the air?", I'd be out there in five minutes.'
Published: 16 Apr 2021
Recent Punching Up
What do you think?