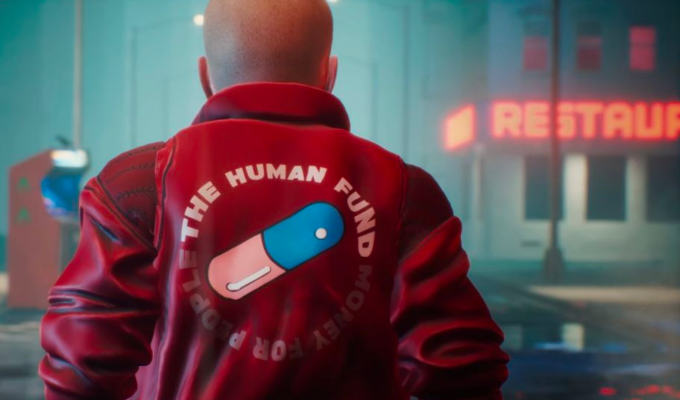 Seinfeld is being turned into a chilling horror game
A horror game set in the world of Jerry's Seinfeld sitcom is coming to PS5.
Sinfeld Remastered features familiar elements such as Jerry's apartment, Monk's cafe, and references to Festivus. But the spooky ambiance – and scenes such as a giant baby-faced killing machine headbutting a helicopter – are far from the hit sitcom
The game is played from the point of view of Donathan, supposedly a nephew of Seinfeld. He first made an appearance in Sinfeld Chronicles last year, a game created in the PS4's Dreams – a piece of software that allowed anyone to make their own game.
spent the whole night digging around on Dreams and found this Seinfeld game that deserves WAY more attention pic.twitter.com/OuDB254Kso

— dom nero (@dominicknero) March 9, 2020
Now producers Rare Bird Interactive are working on a full-scale release for PS5, and have released a trailer showing fans what to expect. They say they have been inspired by the likes of Resident Evil, Silent Hills and PT - as well as the snarky 1990s sitcom.
References in the trailer include graffiti saying 'Assman was here', a Frogger video game console and a neon sign for the 'Van Buren Boys', a street gang in the series.
Meanwhile Donathan wears a jacket branded with 'The Human Fund', a fake charity George Costanza set up in the sitcom and the walls of Jerry's apartment carry the message 'they laugh - pretty pretty, pretty, good'' apparently written in blood.
The developers also have a Patreon page for supporters to help fund the making of the game.
Published: 7 Apr 2021
Recent Punching Up
What do you think?