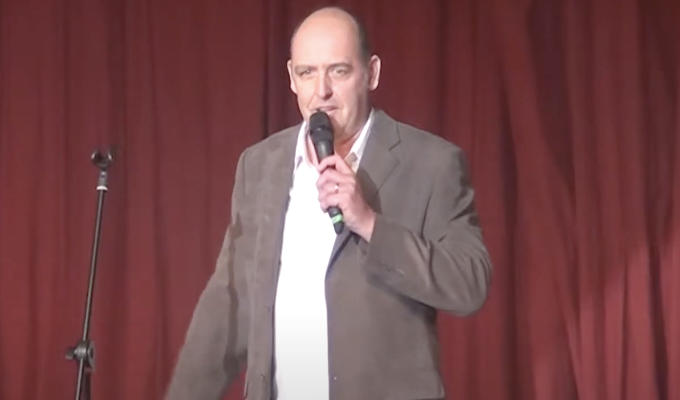 Comedian bans under-30s to keep the 'snowflakes' away
A comedian is banning under-30s from his gigs to keep 'snowflakes' away.
Colin Mills, who is 53, has complained against 'PC madness' ruining his career, which peaked with an appearance on ITV talent show Opportunity Knocks 31 years ago.
The comedian, who has 15 followers on Facebook, griped there are 'certain words you can never say any more' and says 'it's getting tougher' to do his brand of stand-up.
Footage of his set on YouTube features a mix of second-hand puns, a joke about 'two Irishmen, Paddy and Murphy' and gags in which he jokingly uses the word 'tart' to describe a woman, and speaks about having a car bumper sticker which reads: 'I club my wife.'
Mills, from Whitstable in Kent describes it as 'old-fashioned, saucy seaside postcard type of comedy' and insists: ''I never set out to be offensive and I have never swore in a joke either.'
The comedian admits he 'feels like a dinosaur'… but rather than moving with the times has instead chosen to complain about them. 'When I watch the comics on TV, they don't make me laugh any more,' he told to his local newspaper in Kent.
The feeling may be mutual.
Published: 28 Feb 2021
What do you think?