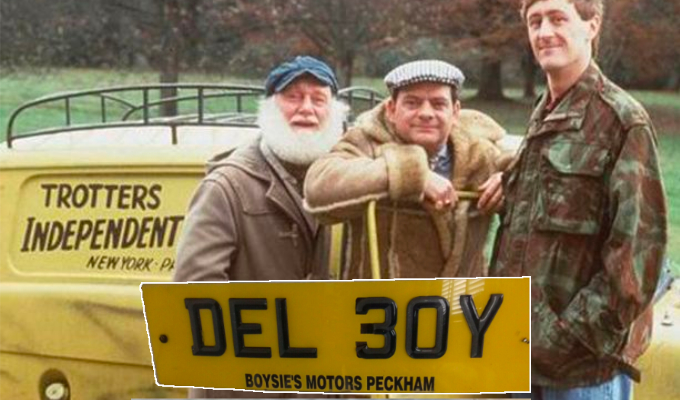 A licence to print money?
It costs more than several Reliant Regals combined – but a die-hard Only Fools And Horses fan could be driving around with a personalised number plate reading DEL 3OY.
The plate is on sale from an eBay trader with a £30,000 price tag.
It also says Boysie's Motors Peckham at the bottom… although you might have hoped they could spell the name 'Boycie' correctly for that amount.
The vanity plate is just one of several the London-based seller is offering, including THE 5TIG, ROB11E and MRS SXCY.
Or for less than half the price of the number plate, another eBay seller is offering a Reliant Regal painted to look like Del Boy's vehicle - but converted into a coffee stand.
Published: 20 Jan 2021
Recent Punching Up
What do you think?