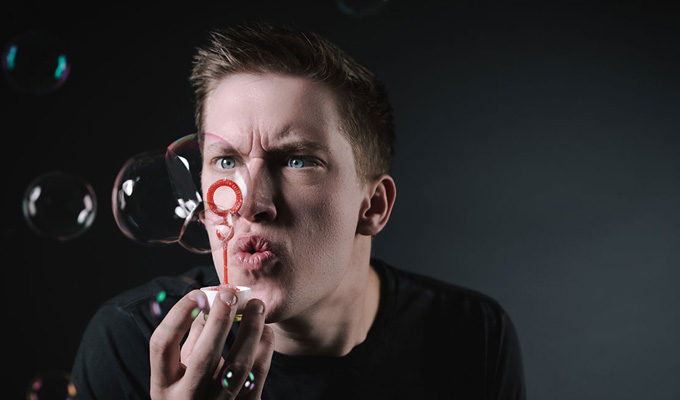 Daniel Sloss: I lost my mind during lockdown
Daniel Sloss says his first book has been delayed, partly because he 'lost my mind'.
The comic says that having his professional life upended by the coronavirus had an impact on his mental health, which he wanted to address in the title, Everyone You Hate Is Going To Die.
A planned US launch was also hit by the pandemic, Sloss says when he appears on Graham Norton's BBC One talk show tonight,
His book - subtitled '…and other comforting thoughts on family, friends, sex, love and more things that ruin your life' – was due to be published by William Heinemann in May, but the launch has now been put back until October.
Sloss said: 'It has happened for a few reasons. The idea was to launch it in America but that couldn't happen because of Covid then I had to rewrite the chapter on Trump because of what's happened in the last year.
'And I added a chapter on mental health because I lost my mind last year. I went from 18 months of touring all over the world and getting my confidence and self-worth from a room full of strangers and then it was suddenly just me.
'My girlfriend loves me but not as much as 3,000 Russians! I did a lot of self-reflection.'
Also appearing on tonight's show - which airs at 10.45pm - are Rebel Wilson, Ant Middleton, M. Night Shyamalan, Noel Clarke and Jake Bugg.
And Sloss's book - in which he vows to show how every relationship is 'fragile and ridiculous and awful – but, just maybe, also valuable and meaningful' - can be ordered here.
Published: 15 Jan 2021
Recent Punching Up
What do you think?