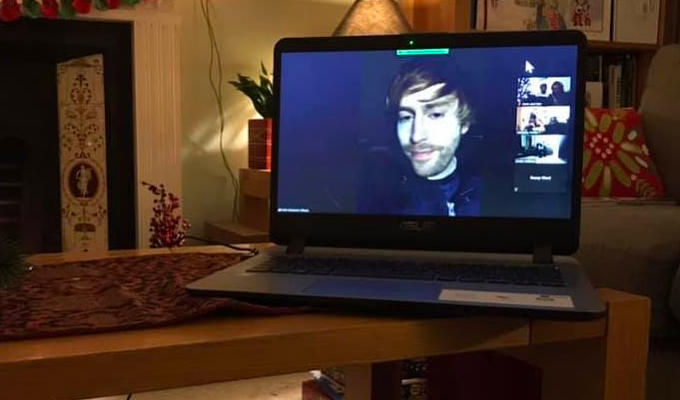 Doing comedy off the circuit...
One motto of 2020 has to be 'the show must go on…'
And when comic Mark Simmons performed a streaming gig last night, he had several obstacles to overcome.
First his home in rural Kent was hit by a power cut, taking out the internet… so, ever the trooper, he drove 20 minutes to get a signal from the nearest 4G hotspot.
He started to perform in a freezing car park, using the light from a nearby doctor's surgery as a spotlight.
But half way through his set his phone battery started to fade, too and at 5 per cent he took the gig back to his car.
And as he performed in the dark, isolated spot, one wag in the online audience said chillingly: 'Who's that in the back?'
His agent said: 'Mark was terrified but then played up to the joke. An eventful way to end the year'.
Out Of Bounds Comedy, which staged the online gig, praised Simmons for his commitment to the gig, posting on social media: 'Did our last show of this shittiest of years and had an absolute ball. What a cracker to sign off with. Even had Mark driving to get a signal on his mobile as he had a powercut at home. Dedication like no other… performing from a freezing car park.'
And the comic himself tweeted about the incident:
What a final gig of the year! Power cut just before my set, 20min drive to the nearest 4G hotspot, used a doctors surgery security light as a spotlight, halfway through down to 5% battery, back to the car plug it in, all the time pumping out the zingers, that's show business baby pic.twitter.com/RAmrUQgn7v

— Mark Simmons (@JokesWithMark) December 30, 2020
Published: 31 Dec 2020
What do you think?