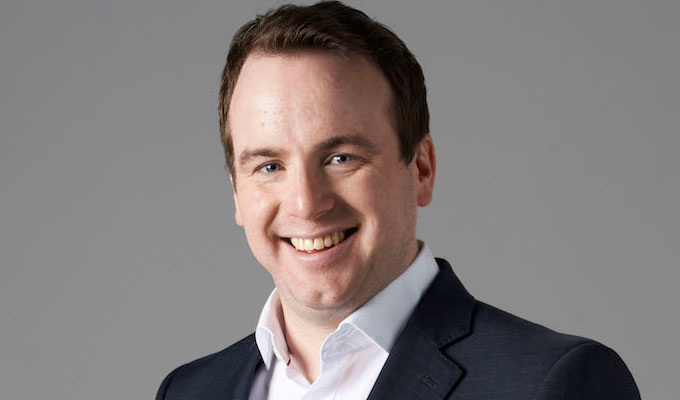 Matt Forde's drunken lunge at Tony Blair
Matt Forde drunkenly jabbed Tony Blair in the chest after a party at Chequers.
The political comedian recalled gouging on free booze at Prime Minister's official country home at an event to thank Labour party activists – including himself – in the mid-2000s.
Speaking at Chortle's Comedy Book Festival last night, Forde described the night's debauchery – including being ticked off by Cherie Blair for smoking.
The party was held in the grounds of the Buckinghamshire mansion, and Forde recalled all the aides becoming increasingly frustrated at not being allowed inside, until eventually officials relented and 'we went marauding around this place'.
Forde said he and his friend were the last to leave, and as they did they passed the then Prime Minister in the entrance, who had been waving people off. He said he was too drunk to recall what happened but according to his pal: 'I poked Tony Blair in the chest and said, "Two words mate, fucking legend."
Blair responded with calm platitudes, saying: 'Let's hope we can win a fourth term and thanks for all you've done.'
Recalling the events to his pal Jon Richardson last night, Forde said: 'I could have been shot! What was I thinking!
But then he added: 'Why didn't I put that in the book? It's the best story I've got!'.
However, Forde did include another anecdote about drunkenly encountering Blair in the memoirs, Politically Homeless.
He had gone to a Young Labour reception at No10 where he again took advantage of the free beer.
'I'm tempted to pretend that I can't remember what I said the first time I actually got to meet the Prime Minister,' Forde writes. 'But can.
'My exact words were, 'Excuse me, mate, do you know where the bogs are?"
'In my defence, I didn't realise it was Tony Blair because he had his back to me . He turned around and I blurted, "Oh God, it's you, I'm so sorry." Then showing the mark of true leadership the most powerful man in the country told me where the toilets were.'
During the interview, Richardson unveiled a new close-cropped hairstyle - after originally appearing on screen in a fetching red beret – to many BNP-style taunts from Forde, who was best man at his wedding to fellow comic Lucy Beaumont.
Richardson explained the haircut was a lockdown decision because 'I'm famous enough to get shit in the street for my hair; not famous enough to have a stylist come round to my house illegally.'
• The comedy book festival continues today with Tim Key and Alex Horne at 5pm, Mark Watson and Dominic Maxwell at 7pm and Grace Campbell and Sophie Duker at 9pm. Click here for full details of all the festival's sessions.
Meanwhile, full season passes are still available for £49 here, giving full access to all 22 sessions – those you've missed will be available on demand after the festival is over for a month – plus six months' access to NextUp's library of stand-up specials, a bottle of wine, and discount on festival books.
Published: 17 Nov 2020
What do you think?