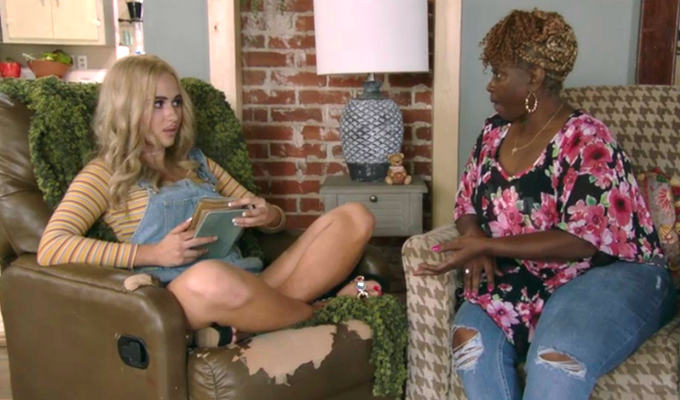 That gesture, very niiiice
Sacha Baron Cohen has donated $100,000 after the babysitter who featured in the Borat Subsequent Moviefilm lost her job because of Covid.
But Jeanise Jones insisted the money go to her church to provide shelter and food to people in Oklahoma City, rather than herself.
The 62-year-old – one of the few decent people to feature the Amazon Prime film - previously revealed she was paid just $3,600 for her pivotal appearance, looking after Borat's fictional daughter Tutar, played by Maria Bakalova.
Jones told Variety: 'I just thought I was doing a documentary about how we do things in America, but I blame myself for not reading when I signed those papers.'
Last week, Derrick Scobey, the pastor at Ebenezer Baptist Church in Oklahoma City launched a GoFundMe campaign for the grandmother of six, after she lost her job.
He wrote: 'She wasn't paid much money at all for her role in this movie. … She's unemployed right now due to Covid. Previously, she worked on a job for 32 years.
'Please consider giving a contribution to simply to say thank you to Jeanise for being a moral compass and a light shining in darkness in this movie.'
According to People magazine, Baron Cohen got in touch to make the donation, which Jones said should go to her church.
The crowdfunder for Jones has attracted more than $160,000 in donations
Published: 31 Oct 2020
What do you think?