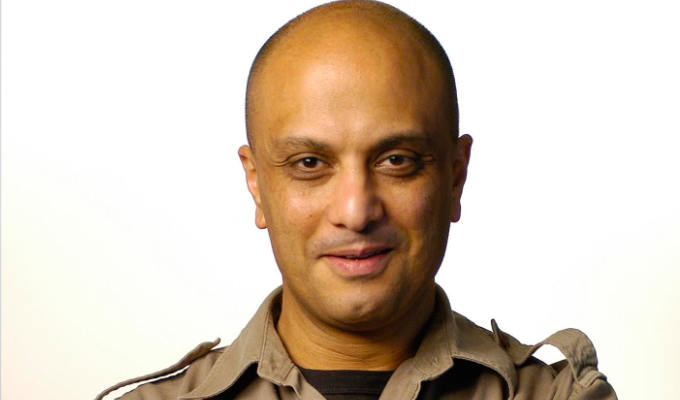 Why Akmal Saleh keeps losing his wedding rings
Australian comedian Akmal Saleh has lost four wedding rings thanks to a compulsive performance ritual.
The 55-year-old comic reveals that before he goes on stage he takes his ring off and empties his pockets 'otherwise it drives me crazy... it plays on my mind. The brain is weird.
'If I forget, I have to stop the show and take everything out,' he told Daily Mail Australia.

'It's just a ritual, a habit, a superstition… I've lost my wedding ring a few times. I've taken it off and put it down and It disappears or I forget to pick it back up'.
He said it stemmed from advice he got from a fellow comedian he respected early in his now 25-year career who told him: 'You always have to be light on stage'.
Akmal said his wife – social worker Cate Saleh – 'gets upset' whenever his ring goes missing.
Published: 30 Sep 2020
What do you think?