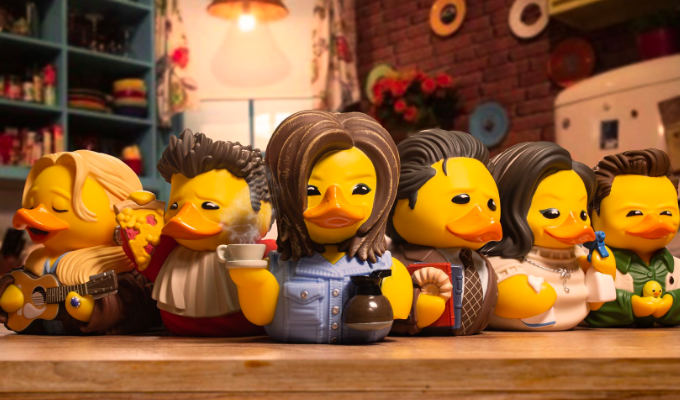 I'll beak there for you....
Here's the cast of Friends as you've probably never seen them before – as ducks.
The sitcom's characters have been made into collectibles called Tubbz, all suitably accessorised.
Rachel has resumed her post at Central Perk and has a cup of coffee. Ross is carrying his palaeontology books 
Monica is ready for a cleaning frenzy, with her spray gun in hand. Chandler has a small pet duck in hand. 
Joey is depicted with a slice of pizza. Phoebe is about to sing, her guitar at the ready. 
They cost £12.99 each and are available here.
Published: 23 Sep 2020
What do you think?