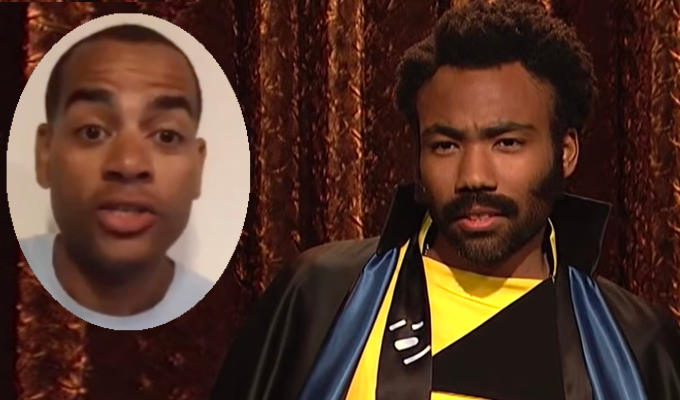 How Doc Brown was ALMOST in Star Wars
Ben Bailey Smith – better known on the stand-up circuit as Doc Brown – has revealed how he almost landed a major part in the Star Wars franchise, but was beaten to it by a MUCH bigger name
The rapper turned comedian turned actor got down to the last two for the role Lando Calrissian in Solo: A Star Wars Story – but lost out to Donald Glover.
But speaking to fellow comic Stuart Goldsmith on his Infinite Sofa chat show, Smith admitted: 'I would never have done a job as good as him.'
'So it's one of those ones where I've got to go, "You know what, fair play".
'Had it gone to Reggie Yates I would have been pissed!'
Lando was a gambler, con artist, playboy, mining engineer, businessman, and the owner of the Millennium Falcon until losing the ship to Han Solo in a bet.
He was played by Billy Dee Williams in Return Of The Jedia and The Empire Strikes Back before Childish Gambino star Glover played a younger version in the 2018 blockbuster.
Smith's next addition to his career will be as a children's author, having signed a deal for a trilogy with publisher Bloomsbury.
Provisionally titled Ha Ha, Car, the first book is the story of Carmichael Taylor, who becomes the world's youngest stand-up comedian, and is due to be published in the spring.
Published: 6 Aug 2020
Recent Punching Up
What do you think?