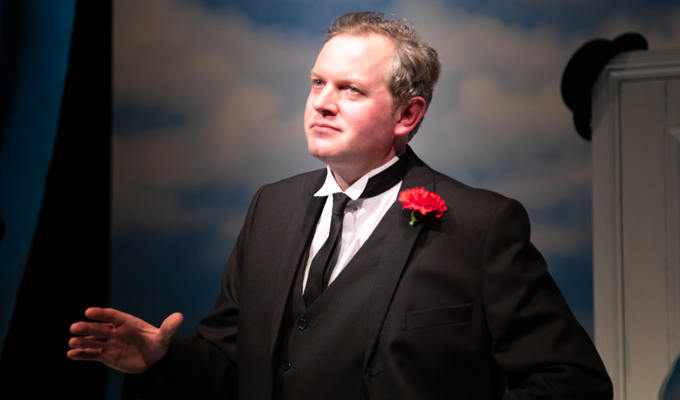 Too many spoonfuls of sugar?
When Miles Jupp played Mary Poppins actor David Tomlinson in the one-man show The Life I Lead last year, he got some generous support from the late thespian's family.
The comic and the play's writer James Kettle had long discussions with his relatives, who provided several anecdotes for the show.
And in the name of meticulous research, Jupp asked them what kind of dressing gown Tomlinson wore around the house, just so he could perfect the look – and his widow replied by sending him one of her husband's old one as a gift.
But Jupp has admitted he couldn't wear it on stage - but not for any sentimental reasons,
'Well, I think David Tomlinson looked after himself rather better than I do,' he told Michael Fenton Stevens on his podcast My Time Capsule, 'I couldn't quite get the thing closed — and it wasn't that sort of show.'
Published: 22 Jul 2020
What do you think?