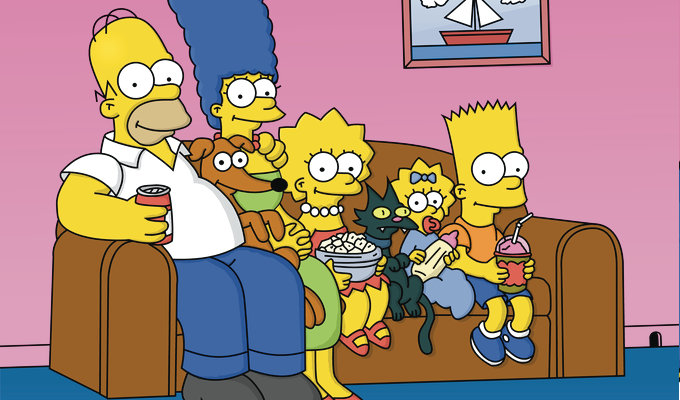 The Simpsons named Britain's favourite TV family
The Simpsons are Britain's favourite TV family, a new survey has revealed - pushing the Trotters from Only Fools and Horses into second place.
Eight of the top ten families are from comedy shows, the only exceptions being the Moffats, including I'm A Celebrity… Get Me Out Of Here! winner Scarlett, and the Malones from Channel 4's Gogglebox
The study, by Freeview, also found that people in the UK are now sitting together to watch 18 hours of TV a week - four hours more than before lockdown.
Almost six in 10 said they had bonded better over television shows, with comedies the No1 choice.
Behavioural psychologist Jo Hemmings said: "'amilies can bond over their feelings towards fictional characters, situations and plots and chat about them in the same way that they might talk about real-life events and friends.
'We get emotionally attached to characters in TV series and we want to see them continue – or conversely gotten rid of – one of the reasons why voting apps, which create an interactive voting process for many reality TV series, have become so popular. It makes us feel as if we have some influence over what happens.'
The top 20 families are:
The Simpsons
The Trotters
The Royle Family
The Addams Family
The Flintstones
The Griffins (Family Guy)
The Shipmans (Gavin & Stacey)
The Moffats (Gogglebox)
The Malones (Gogglebox)
The Goodmans (Friday Night Dinner)
The Starks (Game of Thrones)
The Siddiquis (Gogglebox
The Khans - (Citizen Khan)
The Wests - (Gavin & Stacey)
The Kardashians
The Osbournes
The Warners (Gogglebox)
The Goldbergs
The Platts (Coronation Street)
The Harpers (My Family)
Published: 9 Jul 2020
Recent Punching Up
What do you think?