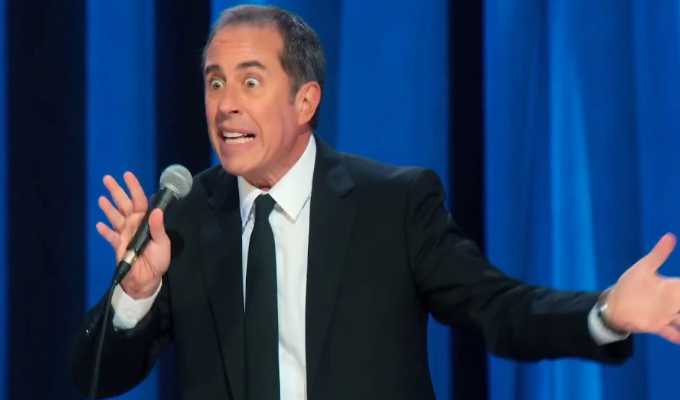 Jerry Seinfeld: I dabbled in Scientology
Jerry Seinfeld has revealed that he flirted with Scientology as a youth.
The comic said he took a course in the controversial in New York when he was 21, but never pursued it any further.
'I did do a course in Scientology in, like, 1975. I found it very interesting, but I never pursued it,' he told fellow stand-up Marc Maron on his WTF podcast
And when asked if he took any positives from his brief encounter with the organisation, he said: 'Yes, an emphasis on ethical behaviour which I liked – that was the big thing I would say.'
Seinfeld previously praised Scientology in a 2008 interview with Parade magazine, saying: 'Believe it or not… it's extremely intellectual and clinical in its approach to problem-solving, which really appealed to me. It was very helpful.'
Published: 11 Jun 2020
What do you think?