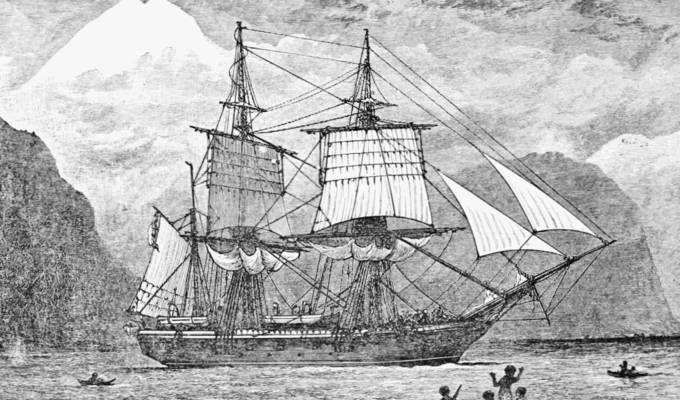 Why was the HMS Beagle so slow?
Tweets of the week
The HMS Beagle was a notoriously slow ship because it could only do doggy paddle.

— Moose Allain Ꙭ (@MooseAllain) May 27, 2020
I thought restaurants serving everything on slates was bad enough, but apparently now my Grandad is getting meals on wheels.

— Gary Delaney (@GaryDelaney) May 24, 2020
I used to get teased quite a lot at school because I bore a slight resemblance to a bowl of custard - but luckily I had quite a thick skin.

— Olaf Falafel (@OFalafel) May 29, 2020
When did coke dealers start being called "line managers"?

— Sanjeev Kohli (@govindajeggy) May 27, 2020
BBC, save money on a laughter track by using @MattHancock as the audience on the next series of Mrs Brown's Boys.@TwopTwips@SkyNews

— Michael Thompson (@emptyheadtwo) May 28, 2020
Published: 29 May 2020
What do you think?