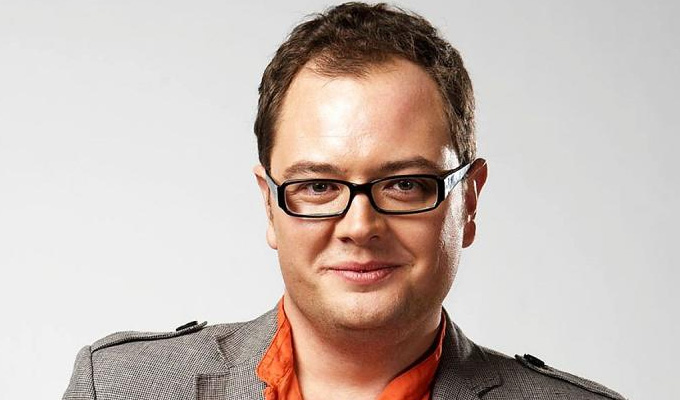 Alan Carr: I did the dutty wine for Prince Harry
Alan Carr has revealed that he once did a provocative dance for Prince Harry.
The comic says he did the dutty wine, the moves from the Jamaican dancehalls that swept the world 15 years ago, after a drunken night in London with David Beckham.
He told Heat magazine how he wound up in the Mayfair Club, but had lost his trademark specs.
'I heard this posh voice say, "Where are your glasses?",' he recalled. 'I thought, "Christ, I recognise that face and that ginger hair — it's Mick Hucknall". But it was Prince Harry.
'I started doing the dutty wine and the butterfly and boiling. Then I grabbed Prince Harry's tie and tried to pull him on top of me.'
'What did he do?' the Heat journalist asked.
'I'm not sure. I blacked out I had to see how the night ended by looking at the Mail Online. When you have to do that to see what you got up to, you know it's bad.
'By rights, I should have been tasered by the SAS.'
Published: 29 May 2020
What do you think?