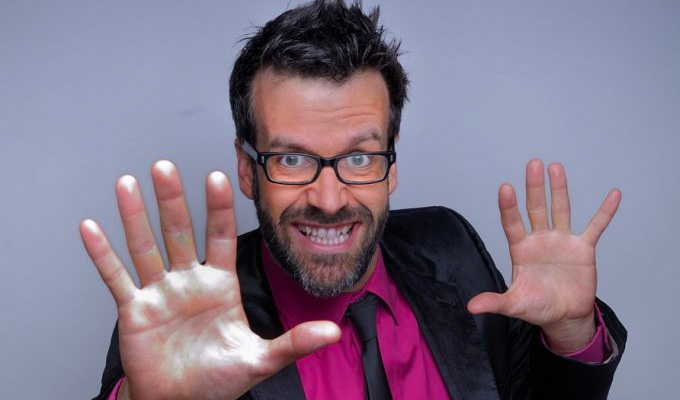 It's Marcus Brie-gstock
Marcus Brigstocke is a cheesemaster.
No, that's not a damning review. Rather, it's a recognition of his standing as a semi-professional cheese eater.
For the comedian has become a Master of Cheese for the Guild of Fine Foods and is set to be a judge at the annual World Cheese Awards in Oviedo, Spain, in November.
A committed turophile, Brigstocke made his judging debut at last year's awards, where 3,804 cheeses were put forward for consideration.
Shortly after the awards in Bergamo in November, he took and passed his Level 1 Academy of Cheese Qualification with a score of 97 per cent.
'On the judging day, I ate 42 cheeses, which it turns out is too many,' he told Steve Wright's Radio 2 show. 'I mean, I love cheese but that is too many.'
Brigstocke also suggested that he and his wife, The Mash Report's Rachel Parris, both touring this year, may go out on the road as a couple in the future.
'I think soon enough, we'll just just go on tour together,' he said. 'That'll be easier, then we won't have to miss each other.'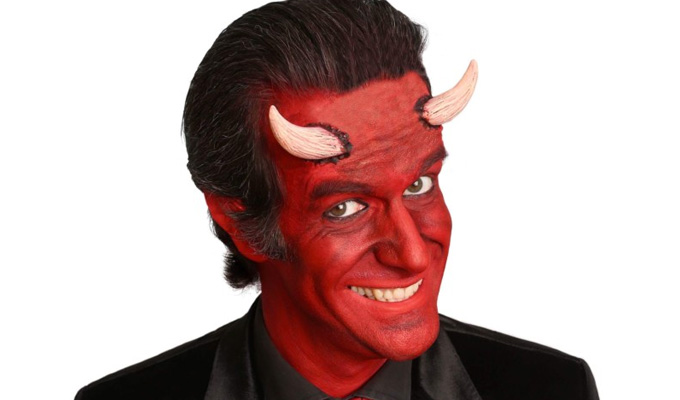 Brigstocke also talked about recording his Devil May Care show for an as-yet-undisclosed broadcaster, at Wilton's Music Hall in London next Thursday – in which he performs in red face make-up and horns as Lucifer.
And he revealed that sometimes he has taken to leaving the facepaint on for the drive home.
'When you reach the end of the motorway and start slowing down, where cars can see you, that's been a treat. It's the only time I've wanted to be pulled over by the police,' he reflected.
Published: 12 Feb 2020
Recent Punching Up
What do you think?