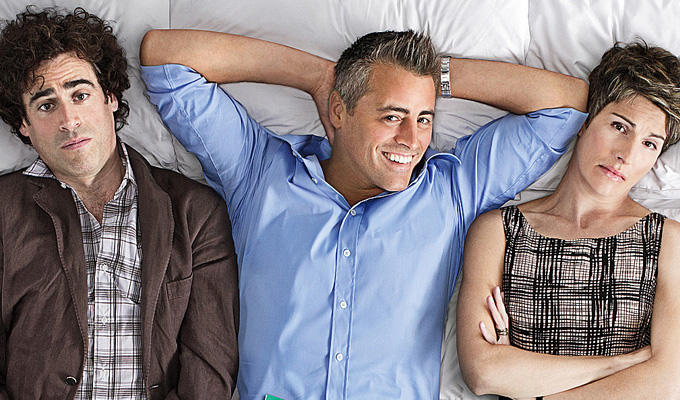 'I had no idea who Matt LeBlanc was... I had to Google him'
Thanks to Friends, Matt LeBlanc became one of the most recognisable actors in the world.
But not to Tamsin Greig – who has admitted she never knew who he was before they co-starred together in Episodes.
In the series, LeBlanc played a heightened version of himself, but that was lost on Greig, who says she's never watched an episode of Friends in her life.
Speaking to Graham Norton on his BBC chat show tonight, she says: 'I have an admission. When I was sent the script for the first series of Episodes and it mentioned Matt LeBlanc, I did have to Google him!'
Once Episodes did come out, the former Green Wing star says she was constantly being asked: 'What it was like to kiss him?'
An on tonight's show she says that at one press event she finally let some of her frustration show, and told the assembled journalists: 'Why is no one running up to Matt LeBlanc asking, "What is it like to kiss Tamsin Greig?"
'So, a journalist did, and without thinking, Matt said, "Surprisingly sexy.'"
'It sort of sums him up – encouraging and rude!'
Also on tonight's show are LeBlanc's Friends co-star, David Schwimmer, and Nick Mohammed, promoting their new Sky comedy Intelligence.
Schwimmer said: 'I am a huge fan of British comedy. Since I was a boy I have watched as much as I can going way back to Monty Python and Clouseau.
'I don't feel there's a huge difference between American comedy and British comedy because I guess I am more attracted to characters driven comedy in a funny situation. I love physical comedy and the British are great at that.'
The Graham Norton Show is on BBC One at 10.35pm tonight.
Published: 7 Feb 2020
Recent Punching Up
What do you think?