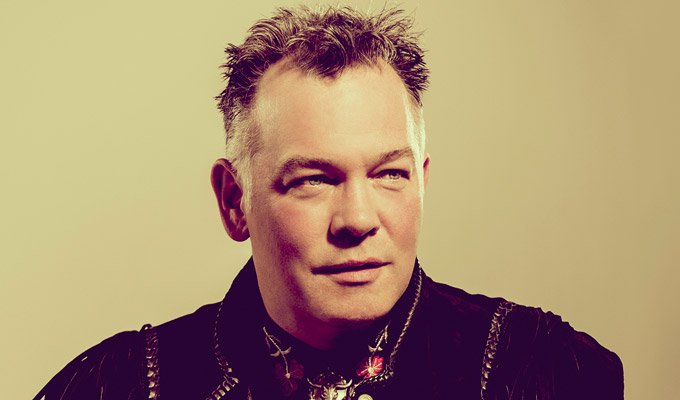 What else could you see for Dave Chappelle's £316?
You could go to a different comedy show for 18 consecutive nights, seeing some of the biggest names in British comedy, for the price of a single ticket to see Dave Chappelle.
Earlier today we reported how the only tickets left for his intimate shows at the Leicester Square Theatre were official 'platinum' seats for £316.50.
But for lthe same price you could feast on comedy for two and a half weeks, including Frank Skinner and a tribute to Morecambe and Wise in the West End, Stewart Lee on tour, Daniel Kitson in a club settings,, hot properties such as Jayde Adams and Jordan Brooks at the Soho Theatre, the theatre show from mega-selling author and comedian Adam Kay and several of the best club and theatre nights around, as well as more intimate gigs and work in progress.
Here's what you could see instead:
January 25
Adam Kay: This Is Going To Hurt in Kingston: £27
January 26
John Kearns, Nish Kumar, Laura Smyth and Daniel Kitson at Up The Creek: £8
January 27
Alfie Brown at Soho Theatre: £13
January 28
Frank Skinner at the Garrick Theatre: £31
January 29
Stewart Lee in Watford: £29
January 30
Jayde Adams at Soho Theatre: £14.50
January 31
Zoe Lyons, Rhys James, Dave Fulton and Mark Maier at the Banana Cabaret, Balham: £16
February 1
Desiree Burch, Ivo Graham, Sara Pascoe, Andrew Maxwell at the Rose Theatre Kingston: £22
February 2
Dave Fulton, Alex Kealy, Yuriko Kotani and Geoff Boyz at Top Secret: £1
February 3
A benefit for the Children's Trust at the Comedy Store with Alasdair Beckett-King, Charlie Baker, Tom Davis, Wendy Wason: £28
February 4
Bridget Christie work in progress at Soho Theatre: £16.50
February 5
Robin Morgan at the Bill Murray: £6
February 6
Alan Parker Urban Warrior at Soho Theatre: £14
February 7
Rob Newman Work in progress at 2Northdown: £6
February 8
Carey Marx, John Fothergill, Stefano Paolini and Tom Toal at Just The Tonic in Camden: £15
February 9
An Evening Of Eric & Ern at the Duke Of York's Theatre, Upper Circle benches: £36
February 10
Jordan Brookes at Soho Theatre: £17.50
February 11
Alex Edelman at Vault Festival: £16
TOTAL: £316.50
Published: 24 Jan 2020
What do you think?