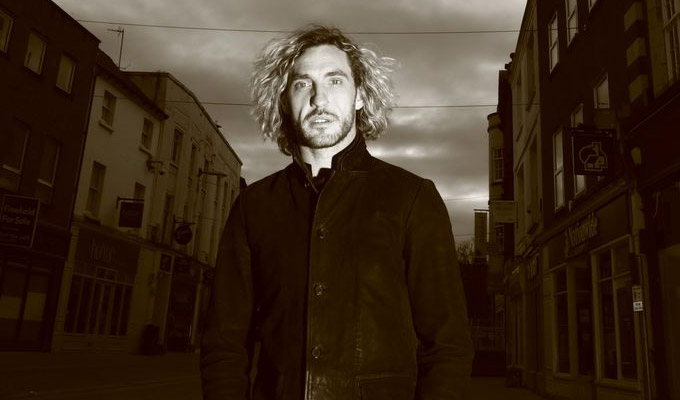 Why Seann Walsh got fired from TK Maxx
With his lackadaisical persona and bedraggled appearance, Seann Walsh is probably no one's idea of a model employee.
But he has admitted to being so terrified of folding clothes, that when working at TK Maxx aged 17, he'd simply give them to customers for free if they bagged them themselves.
'I didn't know how to fold clothes, this really used to make me nervous,' he told fellow comic Chris Washington on his Job's A Good 'un podcast.
'So like, a T-shirt I could handle, jeans I could handle. A shirt used to panic me. But if someone put down a suit, this would genuinely be close to giving me a panic attack.
'This is ridiculous. I'm going to get sued by TK Maxx. I would say to whoever was purchasing a suit, "Listen. I don't know how to fold a suit. If you fold the suit and you buy it, I'll take the security tags off and you can have it for free."
'Because I was just so petrified of folding the suit badly.'
Eventually he was sacked – but not for that, 'for falling asleep under the coats'.
'It was the bit [after the store closed] where we were meant to be cleaning up. And I'd just started drinking. You didn't have a hangover at that age but I was tired.
'It was so cosy. All those big bomber jackets from 1988. And the manager came down and found me and that was it, I was out.'
Published: 21 Jan 2020
Recent Punching Up
What do you think?