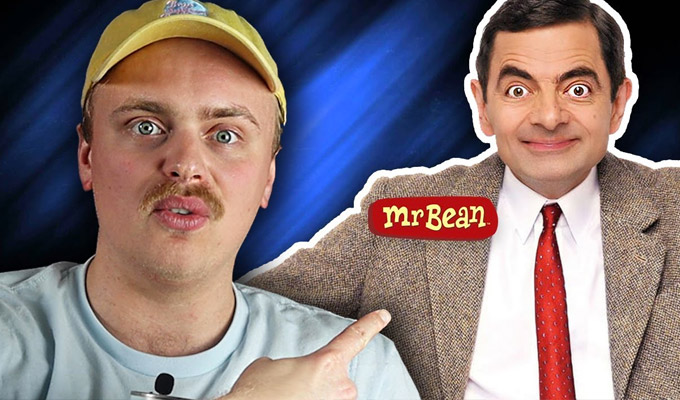 Has Rowan's legacy Bean trashed?
Rowan Atkinson has been accused of 'watering down' Mr Bean's legacy with incessant recutting and churning of old material on the character's YouTube channel.
The Mr Bean television series only ran for 15 episodes on ITV between 1990 and 1995, but has acquired a global following, spawning two spin-off films, books and 130 episodes of an animated series for which Atkinson provides the voice.
Clips from the television and animated series are uploaded to the official Mr Bean YouTube channel, which has 17.7million subscribers, recut and repackaged with Atkinson's soundbites to make inane music videos and simplistic short films aimed at children.
Now YouTube sketch comic Gus Johnson has highlighted the fact that the channel is 'raking in millions of millions of views' and 'making money hand over fist'.
The channel also features videos of a disembodied, younger actor impersonating Bean's hands in the performance of various childlike activities – even though clunky advertising that funds it does not seem to appeal to an audience of kids.
In a video on his own YouTube channel, with more than 1.4million views, the American comedian stresses his love of Bean and respect for Atkinson, but bemoans that 'these beautiful, classic comedy sketches are just watered down, deluded and in a sense kind of ruined by this crappy, children's YouTube content that's being fired down people's throats. I don't know what's going on!'
Tiger Aspect did not respond to a request for comment.
You can watch his diatribe here:
Published: 14 Jan 2020
Recent Punching Up
What do you think?