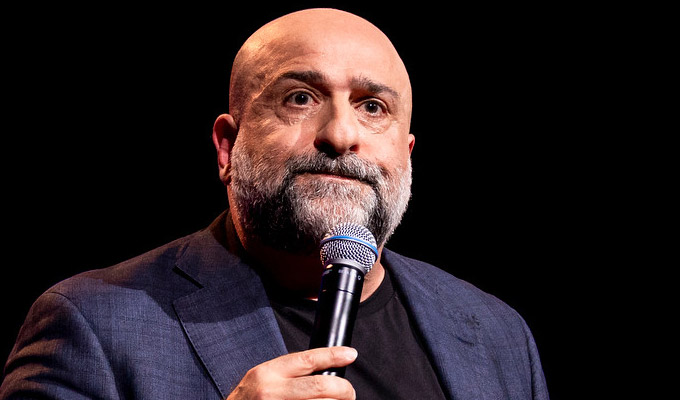 Just call him Nostradamus Djalili
It was one of the more bizarre moments of the election campaign – Boris Johnson hiding in a dairy's fridge to avoid questioning from a journalist from Piers Morgan's Good Morning Britain.
But could the Prime Minister have learned his tactics from Omid Djalili? And the ten-year-old comic at that?
With a near-mystic foresight the comedian was joking last summer that hiding in a fridge might be the best way to deal with Britain's political mess - as the payoff to a routine about his childhood.
Recalling being mortified by his Iranian mother's attempts to haggle in a white goods store, the stand-up observed: 'I responded in the only way I knew as a ten-year-old child: I got into the fridge and I shut the door and waited for the whole thing to blow over – which taught me how to respond to British politics in the last three years.'
The comments came to light in a performance Djalili gave to the TED Summit in Edinburgh in July, which was released as a video on Friday.
Fellow comic – and frequent Djalili support act – Boothby Graffoe tweeted: 'Holy shit. you hid in the fridge and even related it back to British politics! You are a Seer, dude!'
Djalili tweeted yesterday: 'Did this in July 2019. And there's a routine about me getting into a fridge until things blow over. Boris Johnson got into a fridge to avoid talking to @piersmorgan Dec 2019. Behold the Soothsayer comedian.'
The comments come around three minutes into the routine:
Published: 17 Dec 2019
Recent Punching Up
What do you think?