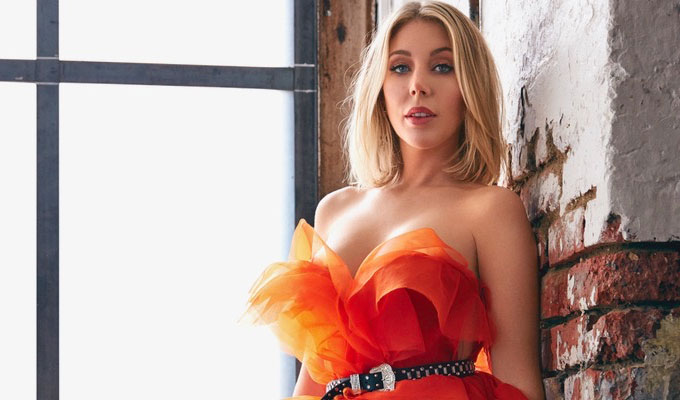 Katherine Ryan: I've tied the knot
Katherine Ryan has revealed that she has tied the knot with her teenage love, after rekindling their romance following a 20-year gap.
But she says her 10-year-old daughter, Violet, 'flipped out' over the idea of her getting wed.
The comic committed to Bobby Kootstra in a secret civil partnership in Denmark in September – but has only now has gone public, revealing the details on the Jonathan Ross Show.
She said: 'We didn't have a wedding, I didn't need to put on a white dress and pretend to be a virgin, that ship has sailed.
'It was a tumultuous event. We went to Denmark because that's the quickest and cheapest. [It was a] lovely day. '
Ryan, 36, said Violet 'moped around' Copenhagen when she learned what was going to happen.
'My daughter didn't want me to be in a relationship because it had just been the two of us against the world for a really long time… she was not trusting of my decisions.
'I knew she'd flip out on the day. But then I know that when she's 20 years old we'll look back and laugh. We laugh about it already.'
'She flipped out, genuinely flipped a table… She is Happy Now though, it worked out. It's a beautiful thing because she really loves him and it means she trusts me again, I actually made a good decision for once.'
Ryan first revealed her romance on The Jonathan Ross show last year, saying she fell in love with Koostra after a chance meeting in a bar back in her Canadian home town.
'I went to the pub with my sister and into this pub walks my first love from when I was 15 years old,' she said. 'I haven't seen him in 20 years. I'm in an old jumper, he looked like a full blood Hemsworth brother, just hot…'
The Jonathan Ross Show is on ITV at 10.10pm tomorrow
Published: 13 Dec 2019
What do you think?