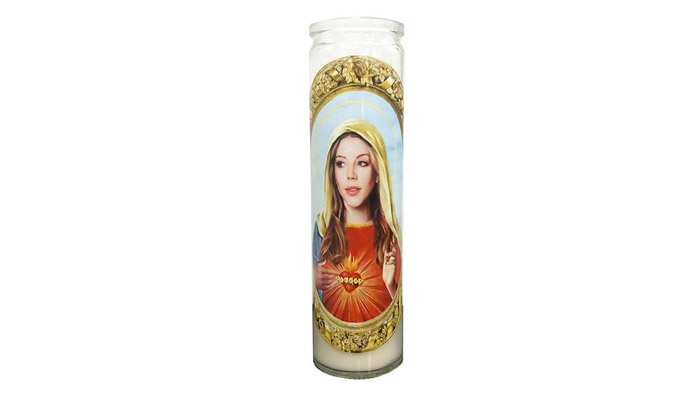 Katherine Ryan is a wax job...
Is Katherine Ryan saintly?
Somebody seems to think so – as the comedian has been made into a Christian-style prayer candle.
Such candles are usually found in churches, and lit in front of statues of Jesus, Mary or a saint to symbolise prayers worshippers are hoping to be fulfilled.
The makers of this £11 novelty item suggest: 'Pray to Saint Katherine Ryan! Patron Saint of Comedy!'
The company, Canadian-based ShrineOnCandles, has makes dozens of similar candles – usually of American TV celebrities, including the likes of Jerry Seinfeld and Sarah Silverman. Others are as diverse as Dolly Parton, Cardi B, the Golden Girls and Steve Buscemi.
But there are designs based on Phoebe Waller-Bridge as Fleabag and her hot priest, Andrew Scott, as well as Margaret Thatcher, should you wish to set fire to her likeness…
There has been a backlash from some quarters about the burgeoning celebrity prayer candle business, with some religious conservatives thinking they are an insult to their faith.
The candles are available from ShrineOnCandles's Etsy store, with a £15.50 shipping fee to the UK
Published: 5 Dec 2019
What do you think?