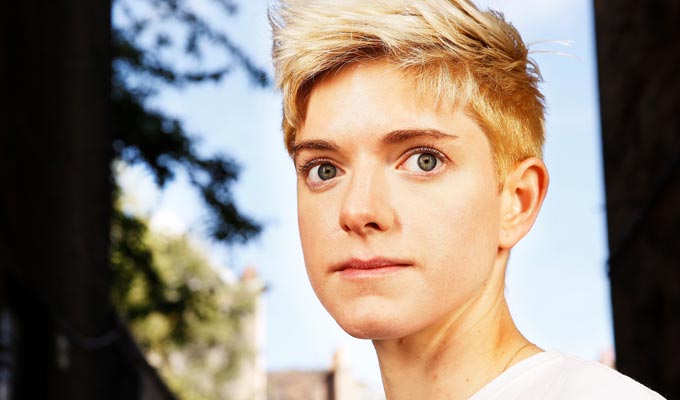 Easily Earoused
Mae Martin hated filming the sex scenes in her upcoming Channel 4 and Netflix comedy, Feel Good – but perhaps not for the reason you might imagine.
'The problem is that my ears turn very red … anytime I have to kiss someone,' she told Sue Perkins on her podcast. 'In fact, talking about it now, you'll see that they start to go red, just me talking about it.'
Indeed, it was such an issue for the Canadian comic, that 'the make-up lady had to keep pausing and coming in with this paintbrush of thick foundation on my burning, red hot ear' she explained.
'But you still wrote kissing scenes?' asked Perkins.
'So many kissing scenes, it's a love story' Martin continued. 'So that was humiliating.'
Even with the make-up, the issue was so noticeable that editors had to digitally alter Martin's ears in post-production.
'Even though I was wearing a thick layer of foundation on my ears, they still had to dip into the VFX [visual effects] budget to tone down my ears … because they were so red. I have to get a handle on that,' she said.
The semi-autobiographical six-part series, about a recovering addict and stand-up comedian in a an 'all-consuming' relationship with a new girlfriend co-stars Ghosts and Fresh Meat star Charlotte Ritchie.
Published: 18 Nov 2019
Recent Punching Up
What do you think?