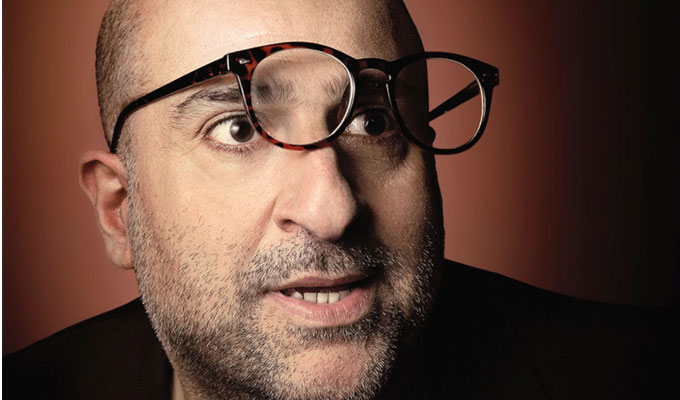 Omid's the whistleblower
Omid Djalili has become a football referee to get back in shape.
The comedian was forced to quit his amateur team after becoming 'tremendously overweight' – and earlier this year had a hip replacement which also affected his playing prospects.
But he told The Sun: 'I'm reffing the old game I used to play in. And, slowly, if I lose a bit of weight I can start kicking a ball again, so I've got a trainer. I'm working on it as I'd love to play football again.'
The Anglo-Iranian stand-up also said the new metal bar in his hip was always setting off metal detectors in airports.. although he has long grown used to be treated with suspicion by security staff.
'That's the only thing that annoys me,' he said. 'I'm treated like a terrorist everywhere I go.'
Here is Djalili's finest footballing moment, live on The One Show...
Published: 11 Nov 2019
What do you think?