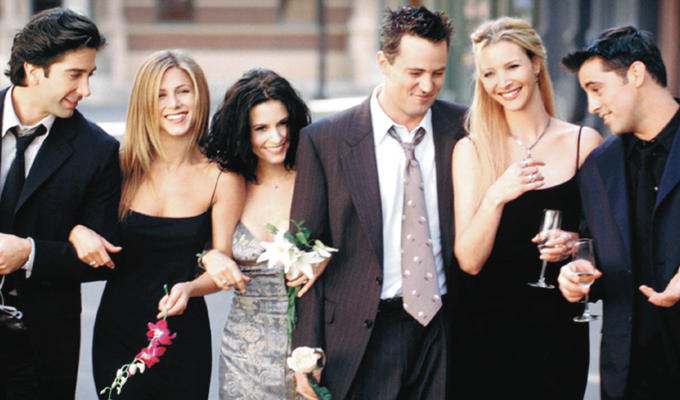 The One With The Misconduct In The Workplace
They might be good Friends, but Rachel, Joey, Ross, Chandler, and Phoebe make terrible employees, according to a new analysis of their workplace behaviour.
Strait-laced Monica is the best employee of the New York sextet, committing only one sackable offence across all 236 episodes. And she did indeed get fired for accepting five steaks as a kickback from a meat supplier to her restaurant.
But Rachel was the worst employee, with a total of 16 workplace indiscretions – one more even than Joey.
Her offences included an admission that she sneezed on customer muffins while working at Central Perk, and fabricating a story about the sexuality of a colleague at Ralph Lauren.
Joey's gaffes on the job include exposing his hernia to a child on set in order to make him cry, fighting on live TV to get more screen time and urinating on Jeff Goldblum.
But both characters were the luckiest in work, as they each committed five sackable offences but always managed to remain in employment.
Phoebe turned out to be the most-fired employee, losing five jobs including singing at Central Perk. She also got sacked fired for slapping Joey on the set of his daytime soap, Days Of Our Lives
Ross committed two sackable offences, including sleeping with Rachel in the museum where he works. Brett Holubeck of Texas Labor Law Blog said: 'A person that did this in the real world would be fired for this offence. No questions asked.;
As with Monica, Chandler also committed just one sackable offence: pretending colleague Nina – who he's also dating – is mentally ill in order to avoid firing her. Holubeck said it was 'definitely a problematic issue'.
Bob Robinson of Furniture@Work, which commissioned the survey, said: 'Based on our findings, one thing's for sure – Rachel, Joey and co. are not the model employees. From sex in a museum to biting customers, many of our favourite characters in Friends would struggle to see out a year in most offices across the US.'
In total, 58 workplace indiscretions – not all of them sackable offences – occurred over the series. Rachel committed 16; Joey 15; Phoebe nine, Ross eight; Chandler six and Monica four.
Read the full report here.
Published: 18 Oct 2019
Recent Punching Up
What do you think?