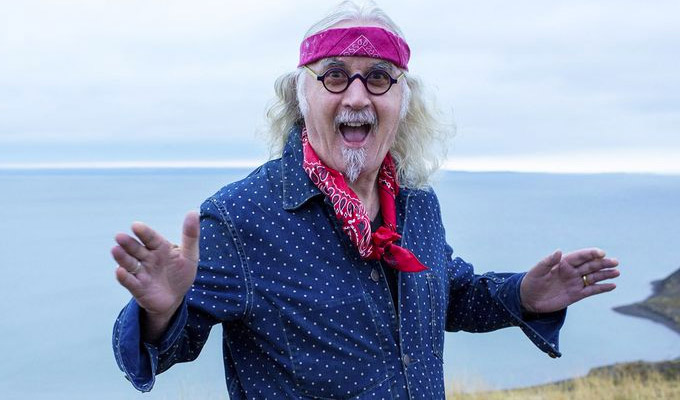 Billy Connolly: I sleep like a wild animal
Billy Connolly has revealed that he can no longer sleep in the same bed as wife Pamela Stephenson because of his Parkinson's disease
'I sleep like a wild animal,' he told The Observer. 'Laughing and singing or having fights. Pamela has to sleep in another bed.'
The 76-year-old said he was worried he has 'become a pain in the arse' for his wife, but adds: 'She's a rather attractive nurse.'
He added that he struggles to perform tasks like putting money into his wallet or getting out of bed but said his illness 'brings out the best' in others who help him.
The comic also said he tried to keep a sense of humour about his condition, saying: 'I have a doctor in New York, Jewish and funny, she really likes me to joke about it. The constipation, all that.
'Some doctors don't, they want you to take it all seriously. But I think, WFN. Why fucking not?'
Connolly's concert film, Sex Life Of Bandages, is being screened in UK cinemas on Thursday.
Published: 7 Oct 2019
Recent Punching Up
What do you think?