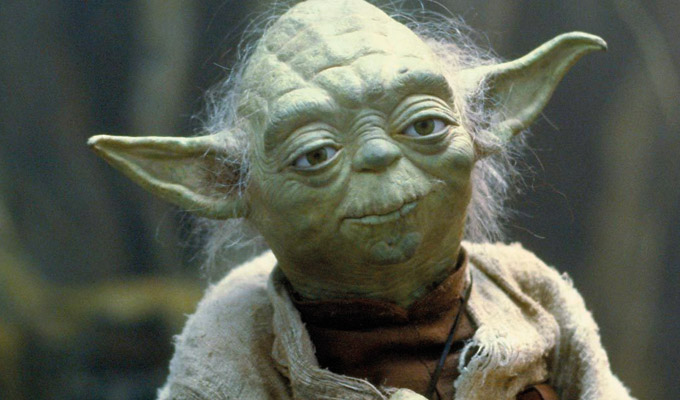 Good at tweeting, they are
Quote of the week
'I don't think it's worth saying anything if there isn't a risk in saying it out loud.' Simon Amstell
Tweets of the week
Jokes about the way Yoda speaks are out of order.

— Olaf Falafel (@OFalafel) August 23, 2019
My giddy Aunt's real name is Auntie Clockwise.

— Gary Delaney (@GaryDelaney) August 22, 2019
Yes, I admit it, I'm terrible at Irish dancing. I hold my hands up.

— Craig Deeley 🇪🇺🏳️‍🌈 (@craiguito) August 18, 2019
You know you're getting old when instead of mentally undressing somebody you'd prefer to mentally undress yourself, mentally put on pyjamas, and mentally get into bed.

— paul bassett davies (@thewritertype) August 22, 2019
If you put all of Donald Trump's golf scores together it gives you the Fibber-Nazi sequence.

— Tony Cowards #EdFringe (@TonyCowards) August 21, 2019
And a two-year-old one from Scrubs star Zach Braff that's gained new traction in these post-satritical times:
July 21, 2017.
Meant to be a joke because in my mind ABC would never normalize such an incredibly horrible person. https://t.co/3WgBD0G3x6

— Zach Braff (@zachbraff) August 22, 2019
Published: 23 Aug 2019
Recent Punching Up
What do you think?