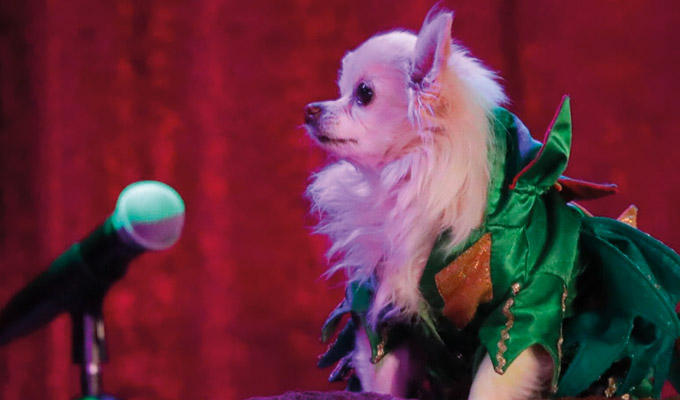 Mr Piffles spurns the Fringe!
Has success gone to Mr Piffles' head?
The magic performing chihuahua is apparently refusing to leave Las Vegas to accompany his sidekick Piff The Magic Dragon to the Edinburgh Fringe.
So instead a 'locally sourced stunt double' has been recruited from Edinburgh's Chihuahua Cafe, the eaterie where customers get to pet or play with dogs as they dine.
A spokesman for the act said audiences at the EICC – where Piff starts a five-night run on Tuesday – would see 'just how much can go wrong when a jet-lagged dragon uses an untrained, untested dog live on stage.'
The original Mr Piffles was a rescue dog from Dundee, and he and Piff are scheduled to perform more than 400 shows this year, mostly at the Flamingo Hotel and Casino where a theatre now bears Piff's name,
The act was recently named one of Variety's 10 Comics to Watch in 2019 and nominated alongside Ken Jeong and Jeff Dunham as Casino Comedian of the Year for the second year running.
Published: 17 Aug 2019
Recent Punching Up
What do you think?