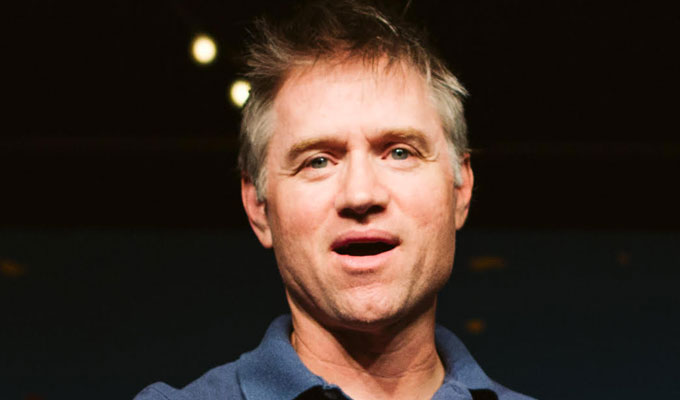 Meet the comedian PAYING audiences to see his Edinburgh Fringe show
Everyone knows the economics of the Edinburgh Fringe is broken - but here's future proof, should it be needed.
One American comic attending next month's festival is going one better than staging a free show – and offering to pay audiences to watch his monologue.
Greg Tavares, an improv comic from Charleston, South Carolina, will give the first ten people who come to each show £5 if they stay until the end.
It is, he says, proof of how much he wants people to hear his story – and because the telling of it helps him deal with the personal issues at its heart.
I Am The Horrible Thing tells of his near-death experience and subsequent post-traumatic stress disorder.
The comic, who has spent the past 24 years doing Whose Line Is It Anyway-style improv comedy, was on vacation with his wife in Costa Rica when he almost drowned in the ocean – an horrific experience he would relive over and over again. For months, he woke up screaming in the middle of the night and suffered flashbacks.
Instead of going to a therapist he started talking to himself when he was alone and recorded what he said, which has formed the basis for his show.
He said: 'I really believe telling this story is helping me deal with my PTSD and have always wanted to create more access to the arts. What could create more access than offering people a fiver to come sit and listen to my story?'
Strangely, it is the second Edinburgh show about a near-death experience in two years by comedians with almost the same surname, as US-based Brit Jim Tavare told his story in From Bedpan To Deadpan last year
I Am The Horrible Thing is in the theatre section of the Fringe programme, and is being staged at Laughing Horse @ The Free Sisters daily on August 1, 2, 5 and 8.
Published: 3 Jul 2019
What do you think?