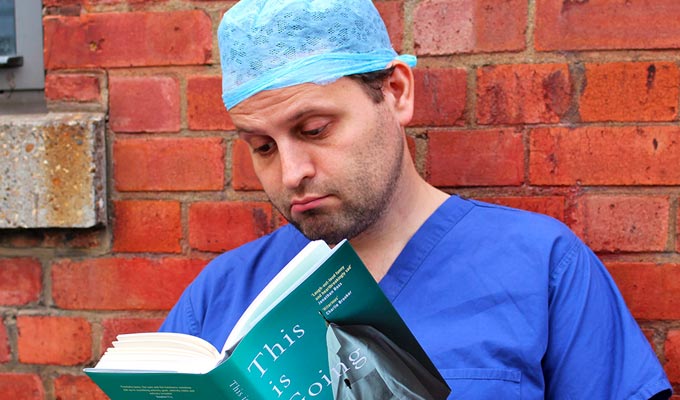 Adam Kay gives every Tory MP a free book
Adam Kay is trying to derail Jeremy Hunt's campaign to become Prime Minister by sending all 330 Conservative MPs a copy of his uncompromising memoirs about life as a junior doctor.
The comic says he wants to remind the politicians who will pick the candidate for their next leader that frontrunner Hunt 'left the NHS in tatters' when he was health secretary
So he and publishers Picador will be sending them all copies of This Is Going To Hurt, which gives a gruelling – and funny – account of how tough life is on the wards.
And the book ends with an open letter to Hunt, written before he became Foreign Secretary urging him to work a shift with a junior doctor because if he knew 'what the job really entails' he would 'never question a single doctor's motivation… you would be applauding them, you'd be proud of them, you'd be humbled by them, and you'd be eternally grateful for everything they do.'
Hunt drove through hugely unpopular reforms as Health Secretary, including forcing doctors to extend their normal hours to include Saturdays and weekday evenings. The policy sparked strike action and exacerbated a huge staffing crisis in the health service as medics quit.
Each copy of This Is Going To Hurt will include a note from Kay to the MP saying: 'I realise you have some big decisions to make, so I thought you could do with some light reading.'
The comic told The Guardian: 'Much as I don't want to be complicit in a world where we have prime minister Johnson, I can't sit back and watch Hunt's record on health go somehow unmentioned.'
Published: 12 Jun 2019
What do you think?