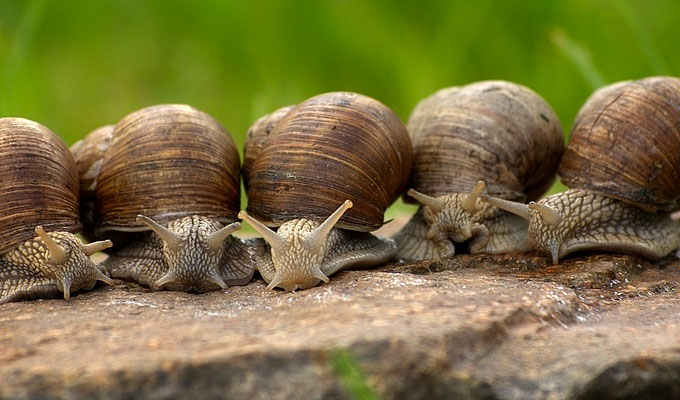 Why are slugs faster than snails?
Tweets of the week
I'm not very adventurous. I'm living la vida local

— Craig Deeley 🇪🇺🏳️‍🌈 (@craiguito) May 28, 2019
People who don't know when to use 'fewer' or 'less' really need to go Back To School and take some more fewerons.

— Summer Ray (@SummerRay) May 28, 2019
🎵 I get up when I want
except on Wednesdays
when I get rudely awakened
by the phytoplankton 🎵 pic.twitter.com/27QqkBDo6U

— Sarah Dempster (@Dempster2000) May 29, 2019
Why do slugs move faster than snails? Less cargo.

— PUNNY FUNSTER (@philswales) May 31, 2019
Published: 31 May 2019
What do you think?