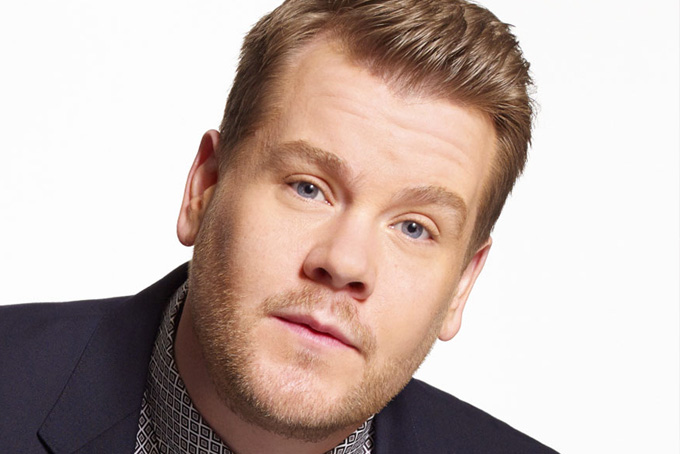 James Corden did an 'ask me anything' session. It did not go well
James Corden took to the talk boards of Reddit yesterday – and it did not go well.
The comic and talk show host took part in one of the official Ask Me Anything sessions to promote a primetime special edition of his Carpool Karaoke format.
The discussion attracted almost 700 comments, but almost none of them about the show. Instead of friendly banter, the website's users took the opportunity to crucify him over his reputation (the word 'asshole' appeared a lot) and his talents.
And almost all of the questions went unanswered by the comic and his team.
The most popular question regarded Corden attending a Writer's Guild Of America meeting to try to get a deal to allow writers on late-night shows to get paid less than the union-agreed minimum.
When the story emerged last month, Corden – worth an estimated £10million – said he was not trying to stiff writers, but wanted a limited scheme to allow him to give newcomers a break. At the time he insisted: 'I would never ever want to pay a writer less than they deserve. I love every writer on my show and all I ever wanted from that meeting was to explore whether talented people could get a better opportunity.'
But he did not address the question in yesterday's exchange.
One user said of the story: 'Forget the "I hear he's a jerk" rumours. THIS is brutal.' But there were also plenty of those jerk-based questions too, with many users asking variations on: 'I've recently heard that you're an asshole in real life. Any truth to this?'
The second-most popular question was: 'Is there any chance of bringing back Craig Ferguson instead?' followed by 'My brother's girlfriend played one of your videos on my YouTube account and now it keeps recommending more of them to me. Do you know how to get it to stop doing that?' and 'Have you ever considered being funny or likeable?'
Others described diva-like behaviour they witnessed from the studio audience of A League Of Their Own, raised an old story about him allegedly ignoring his wife and crying child for a flight, and asked: 'James, do you agree that Lesbian Vampire Killers is the most misogynistic film ever made?'
Only a few questions about the making of Carpool Karaoke were actually answered – and rarely by Corden himself, leaving the rest of the production team to deal with the torrent of abuse.
And their silence left a gap for more sarcastic wags to leap in to. When one user asked: 'James what is your favourite memory from your time on Gavin and Stacey?' It got the response: 'Probably being the only remotely funny thing he's ever been part of.'
But even the straightforward exchanges turned sour quickly. In response to: 'How may cameras are in the car during Carpool Karaoke?', segments director Glenn Clements wrote: '7 Go-Pros plus 2 filming the outside of the car'
Which was followed up by: 'When those cameras are off, is James Corden an asshole?'
Read the full torrent of insult here.
Published: 22 May 2019
What do you think?