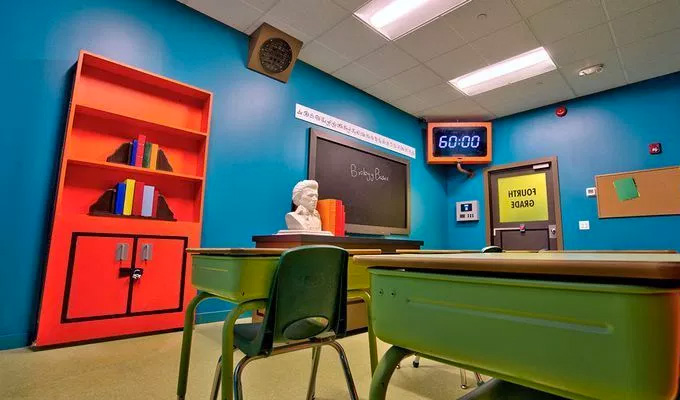 Can you escape South Park Elementary?
South Park Elementary is to become an escape room in a new tie-up.
Cartman's Escape Room will be opening all over the States after Comedy Central licensed its characters for what is being described as 'a truly immersive and instagrammable experience'.
'You have just one hour to solve a series of maddeningly challenging puzzles directly from the twisted mind of Eric Cartman,' reads the blurb for the experience. 'You are about to enter the most diabolical and evil place ever invented: SKOOOOL! Many go in, but few come out alive.'
Original dialogue and animation from the show will be featured in the rooms – the first of which opens in Chicago tomorrow. Others will then launch in New York, Denver, Boston, Dallas and Los Angeles before being rolled out wider.
The news follows a prototype that was staged at Comic-Cons in San Diego and New York.
There's no news yet on whether the idea will spread to Britain, although Comedy Central UK has previously made 'experiences' out of Friends, Mean Girls at Takeshi's Castle.
Published: 14 May 2019
What do you think?