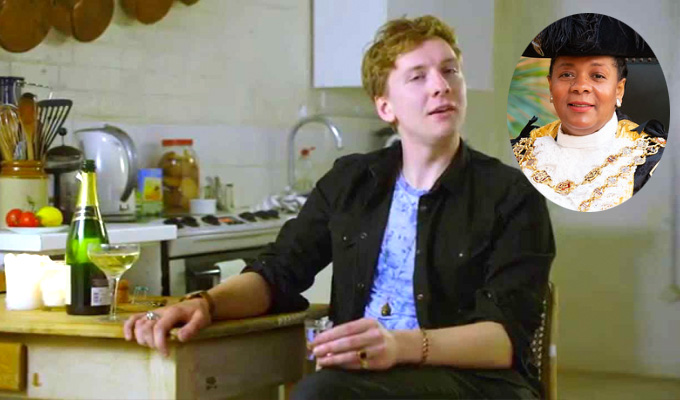 Joe Lycett's grand opening
Forget those first photos of the new Royal baby. For real pomp and ceremony, look no further than the opening of Joe Lycett's new kitchen extension.
Lord Mayor of Birmingham Yvonne Mosquito has agreed to cut the ribbon on the building work on Tuesday after the comic persuaded her that it will be a public event.
The mayor initially declined regular authority-botherer Lycett's invitation on the basis that she does not attend private events. However, she has now accepted after he opened the ceremony up to a public lottery for four of his fans to also attend the unveiling.
Sadly, plans for his friend Paul Chuckle to DJ in the downstairs toilet have been cancelled because the children's entertainer is abroad.
Writing on his newsletter, Lycett told would-be attendees that 'you could be chosen to watch the Mayor walk down a red carpet shaking hands with the builders, cut the ribbon, unveil the plaque and then drink drinks and eat canapés.
'I am also inviting all the Birmingham celebs I know, but please be warned...' he faux-sniped at his The Time It Takes co-star '… Alison Hammond can be flaky.'
Those subscribed to the newsletter are directed to a link where they can make a pledge to charity and try to secure one of the golden tickets. 'We can't call it a raffle because that's technically gambling, so there is an option on there to just enter for free,' Lycett wrote, but also it's only £3 and for charity so don't be a dickhead'.
Intriguingly, there will also be a cloak-and-dagger operation to make sure no over-ardent fans get to find out Lycett's real address. The winning attendees will meet up in a nearby pub, then blindfolded before being driven to the big event.
Published: 8 May 2019
What do you think?