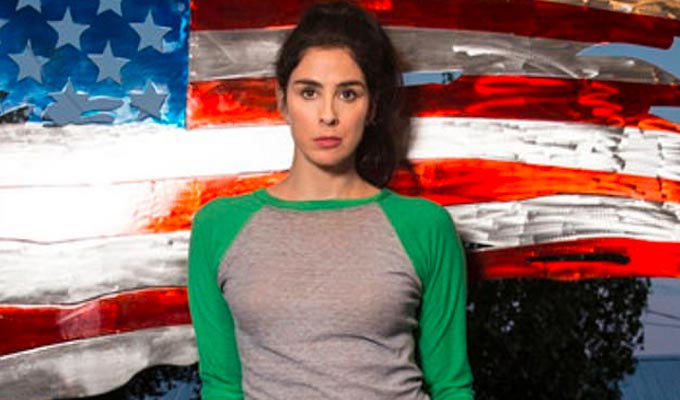 Sarah Silverman calls out Hulu for being cheap
Thanks to the largesse of Netflix, US streaming services are usually thought to be awash with cash.
But Sarah Silverman has called out rival platform Hulu for being too cheap to pay for her hair and make-up when she attended last year's Emmys.
The comedian had been nominated for her series I Love You, America –which Hulu subsequently cancelled after just one season, despite critical acclaim.
Now, she told The Daily Beast's Last Laugh podcast, hosted by journalist Matt Wilstein, how they refused to cover the $1,500 bill for her appearance at the Emmy ceremony.
'Even Comedy Central, like 15 years ago, paid for that shit when I was nominated.
'I was just flummoxed. Wouldn't it be worth them paying $1,500 to not have me on Matt Wilstein's podcast saying Hulu wouldn't pay $1,500 for an Emmy for their network?'
She also said that when she received a star on the Hollywood Walk Of Fame in November, Netflix – which hosts her stand-up special – sent her a congratulatory bouquet of flowers and made a donation to one of her favourite charities.
But Hulu didn't even send her a congratulatory email.
'It's just such a bad look for you guys,' she said. 'I don't want to say "appalling." Separating children at the border is appalling. I keep my overhead very low, but Hulu doesn't. So they should probably pay for shit.'
In I Love You America, Silverman travelled the US and tried to connect to people on all sides of the political spectrum.
Hulu have not yet publicly commented on her comments.
Published: 27 Mar 2019
Recent Punching Up
What do you think?