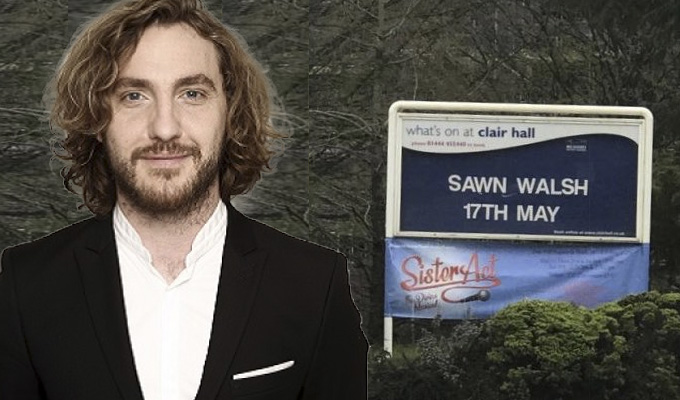 Seann Walsh goes through another bad spell
You might have thought everyone knew his name after the Strictly Come Dancing snogging pictures.
But it appears that the managers at least one venue he's playing on tour aren't up with the latest Seann Walsh gossip.
For – as this twitter user pointed out – Clair Hall in Haywards Heath, West Sussex, managed a particularly inventive way of spelling his first name.
And when it was pointed out to him, all Walsh could tweet was: 'My life.'
Click here for our review of the show, After This One I'm Going Home.
My life https://t.co/gLa7GJWfB2

— Seann Walsh (@seannwalsh) March 21, 2019
Published: 21 Mar 2019
Recent Punching Up
What do you think?