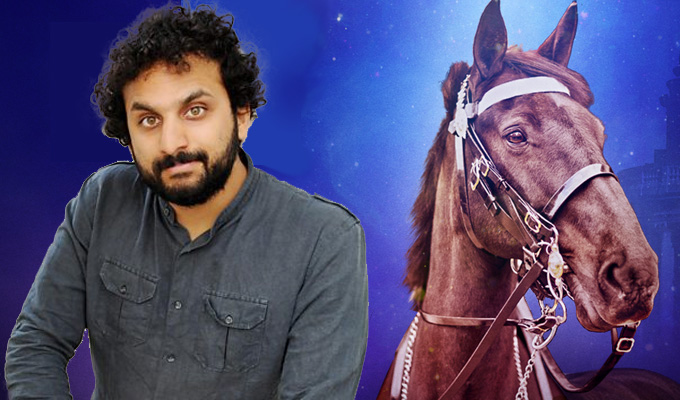 Nish Kumar is a horse
Nish Kumar is entering beast mode.
The Mash Report host is to lend his authoritative tones to an elite horse as part of a forthcoming museum exhibition about the Beasts of London.
Kumar plays Thomas, a steed in the Queen's Household Cavalry with 19 years military service. He is described as 'one of the hardest-working beasts in London' as he takes part in the Diamond Jubilee celebrations.
The comic quipped that his humorous character at the Museum of London exhibition would also be known as 'Horse Majeure'.
Kumar previously presented a comedic tour of the British Museum in 2013 with his Gentlemen of Leisure double-act partner Tom Neenan.
Episodes star Stephen Mangan plays another royal horse in the Beasts of London audio-visual experience, Henry VIII's stallion Governatore.
Among others lending their vocal talents to the exhibit are squeaky-voiced comic and King of the Jungle Joe Pasquale as a Roman dormouse with Matilda star Pam Ferris as his eagle contemporary. Presenter Angelica Ball voices a rat and Brian Blessed is the bacterium that caused The Great Plague.
Beasts of London opens on April 5 at the Museum of London.
Published: 5 Feb 2019
What do you think?