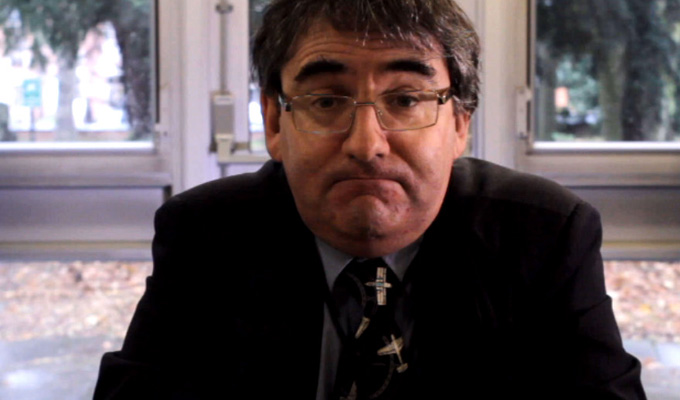 Rediscovered: The open spot still remembered 30 years on
The world of stand-up is littered with promising open-spots who sink without trace.
But now one of them has been unearthed after more than three decades, thanks to a fluke exchange on Twitter.
Comedy writer Dave Cohen noticed that a Twitter user called MJ Simpson had 'liked' a reply to one of his tweets and thought the name rang a bell,
And it turned out to be an open spot he once introduced on to the Comedy Store stage in the mid-1980s.
Not only that, the young Simpson had left such an impression that Cohen mentioned him in his 2013 book How To Be Averagely Successful At Comedy as an example of a talented open spot never seen again.
In the book he wrote about 'funny people who have learned everything except how to get the audience on their side', saying: 'I still remember an open spot I saw at the Comedy Store in the late 1980s, his name was WJ Simpson, he had ten minutes of superb material but no delivery skills. He was booed off, and I never saw or heard of him again.'
Cohen, below, might have recalled the name slightly wrong, but he used the tweet as a way of re-establishing contact: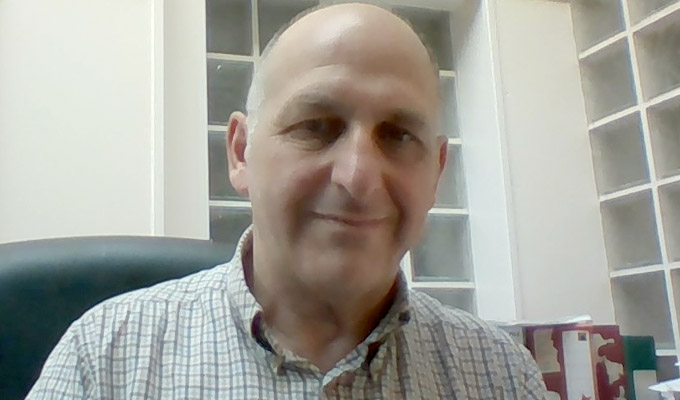 @mjsimpsonfilms Did you once perform at the Comedy Store about 30 years ago?

— Dave Cohen (@DaveCohencomedy) January 21, 2019
Crikey! Yes, I did precisely three try-out gigs there in about 1986. One was a night when Emo Phillips was a surprise guest because he was over to do Saturday Live. My stand-up career disproved that whole candle/half-as/twice-as bit. Brief and dim.

— MJ Simpson (@mjsimpsonfilms) January 21, 2019
I mentioned you in my previous book (I may have misremembered you as WJ Simpson). I was compering one of those nights. You had the funniest lines of anyone I'd ever seen, but hadn't yet developed the performing skills. I waited years hoping to see you again.

— Dave Cohen (@DaveCohencomedy) January 21, 2019
It was worth the wait for this!

— Dave Cohen (@DaveCohencomedy) January 21, 2019
Simpson gave up comedy after only a few gigs to concentrate on writing. He was deputy editor of the British science fiction magazine SFX from 1995 to 1998 and wrote two books about Douglas Adams and the Hitchhikers Guide To The Galaxy, before turning his focus to writing about horror.
he said: 'This is like finding out that a hot girl I went to school with had a secret crush on me. 32 years later. He even wrote about me in his book.
'And now, because I mentioned that one of my Comedy Store try-outs was a night when comedy god Emo Philips was a surprise guest performer, that tweet has been liked by Emo.
'I'm not sure I can take much more of this. Mind. Blown.'
He said the material he performed at that gig – when he was still a 19-year-old student – ould have related to the 1981 Abba annual, or how the word 'the' appears in different languages.
Simpson, who now lives in Leicester, will now appear as a guest on Sitcom Geeks, the podcast Cohen co-hosts with Bluestone 42 creator James Cary, when it is recorded at the Leicester Comedy Festival on February 14.
Published: 23 Jan 2019
Recent Punching Up
What do you think?