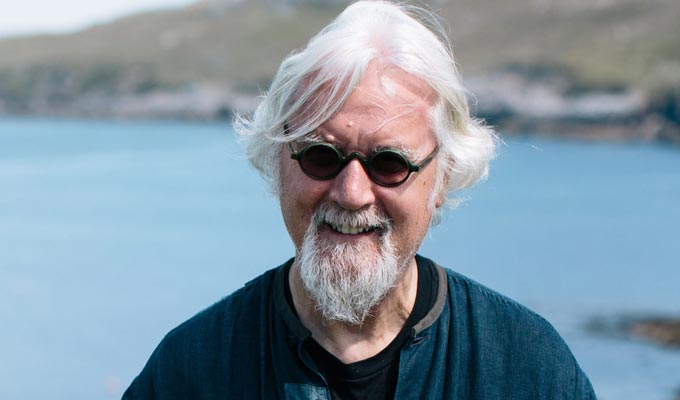 Could we soon be flying into Billy Connolly?
More than 2,500 have signed a petition to rename Glasgow Airport in honour of Sir Billy Connolly.
Fans want his hometown to follow in the example of Liverpool, which named its airport after John Lennon, and Belfast, which remembers George Best.
Brian Paul, who started the petition on change.org argues that the comic should 'honoured before it's too late for him to recognise and remember how proud our city is of him'.
He described Connolly as an 'all-time Scottish legend who deserves to be recognised', adding: 'Who wouldn't want to fly into "The Big Yin"?'
Many of those signing the petition said The Big Yin should be celebrated before he died rather than after.
In the recent BBC documentary series Made In Scotland, the 76-year-old star told viewers 'my life is slipping away' because of his Parkinson's disease.
But after the broadcast he reassured fans he wasn't dying, telling fans: 'Sorry if I depressed you. Maybe I should have phrased it better.'
Published: 11 Jan 2019
Recent Punching Up
What do you think?