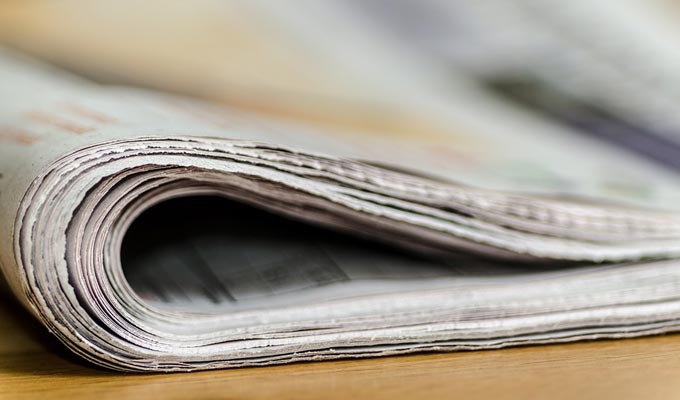 Has anyone lost their newspaper?
Tweets of the week
Dog biscuits arrived with my online shopping because KitKats weren't available. I don't want to be undemocratic or betray the spirit of the original shopping, so now I'm eating dog biscuits. Biscuits means biscuits.

— Nick Doody (@NickDoody) December 19, 2018
Has anyone lost their Metro? Just found one on the train.

— GlennyRodge (@GlennyRodge) December 20, 2018
I went to a themed Indian restaurant last night called Dirty Dhansak - their motto was 'Nobody puts bayleaf in the korma'. I had the Swayze Jalfrezi.

— Olaf Falafel (@OFalafel) December 20, 2018
Just google mapped a place I'm working at tomorrow, and it's possibly one of the finest google map photos I've ever seen. The utter hopelessness is delicious. pic.twitter.com/OIEKIabWS6

— devillefilm 🎅 (@devillefilm) December 20, 2018
Published: 21 Dec 2018
Recent Punching Up
What do you think?