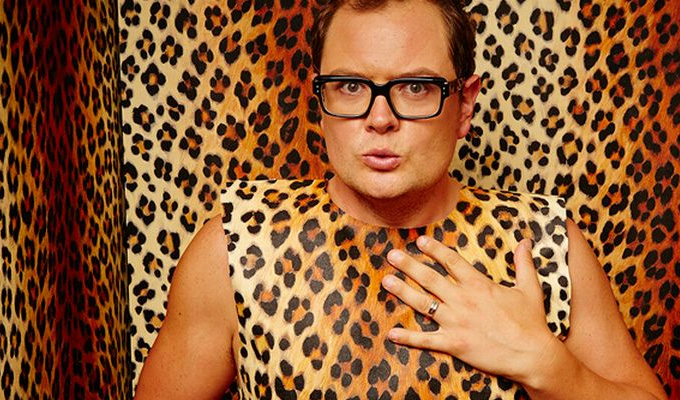 Has Alan Carr signed up to Strictly?
Alan Carr says he is up for taking part in Strictly Come Dancing.
The comic appeared to confirm that he had signed up when he appeared on Loose Women.
He said: 'Listen, I will do it but next year I've got a busy year. They cornered me and asked me to do it.'
The 42-year-old comic said that while he would relish the chance to learn how to dance, he was less enamoured with the videotaped segments outside the studio.
'I hate those VTs,' he said. 'They go to Chester Zoo. I want to be in the studio now doing an Argentine Tango. Step away from the rhino, let's get back there and stick a rose in my mouth and do the thing."
The Chatty Man host also joked: 'You know what my favourite dance is? Oops Upside Your Head – because you get to sit down.
Carr appeared on Saturday's final – but only to read out the terms and conditions of voting.
Published: 19 Dec 2018
Recent Punching Up
What do you think?