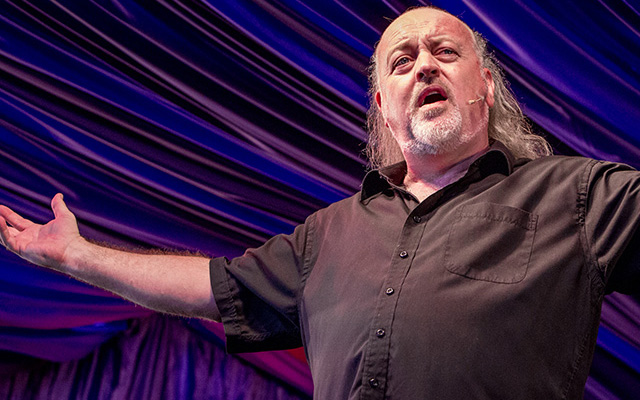 'It was annoying to read that I'd died...'
Bill Bailey has been recalling the surreal moment when he read of his own death on the BBC website.
In May 2016, the broadcaster announced that the comedian had passed away, prompting him to tweet: 'Just FYI I am not dead so this will not affect the Stevenage gigs.'
He recalls the incident on BBC One's Graham Norton Show due to air tomorrow.
Bailey tells the host: 'I was mistakenly reported as dead on the BBC website. It just said, "tributes are pouring in for actor and comedian Bill Bailey who has died at the age of 52."
'It was really annoying because they got my age wrong! And, they used a weird photo of me. It was a bit of a shock to read it on Twitter.
'The real story was that a DJ in Kentucky called Bill Bailey who died and what I think happened was that someone at the BBC saw he had died and panicked.
'The funny thing was that my tour manager called me and said, "Are you alright?'"
Bailey also reveals that he's been asked to do Strictly Come Dancing 'a couple of times', but said: ' I like the idea of the dancing but it is so judgemental, which isn't for me. I'd like to learn to dance without the critique. It's pretty harsh and withering.'
Published: 13 Dec 2018
Recent Punching Up
What do you think?