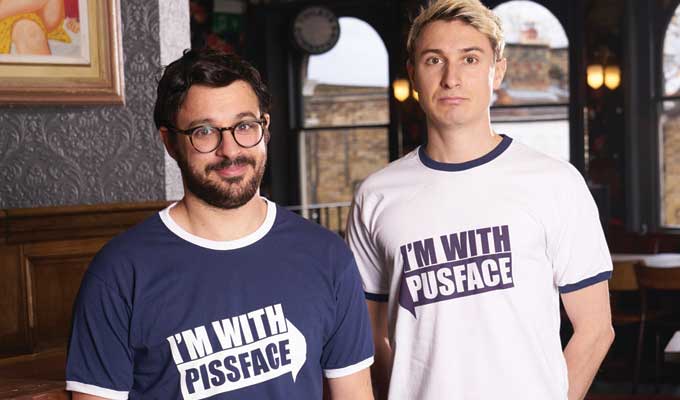 Dressing for Dinner
Your first thought when watching Friday Night Dinner is probably not: 'These guys are a fashion inspiration.'
Yet the creator of the Channel 4 comedy has turned designer to launch an exclusive T-shirt range based on his creations.
Writer and producer Robert Popper features the matching pair of 'I'm with Pusface' / 'I'm with Pissface' shirts and others bearing Dad Martin's 'shit on it' catchphrase.
Here stars Simon Bird and Tom Rosenthal model some of the designs.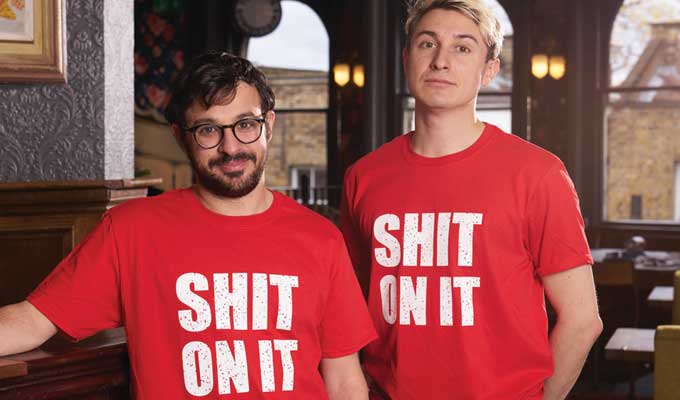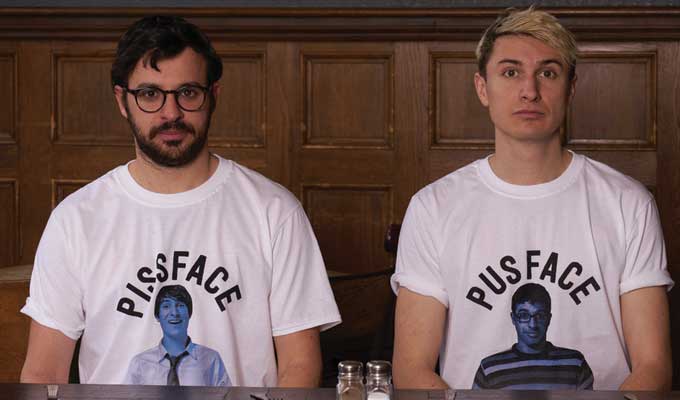 Popper said: 'I needed some new T-shirts as the moths had got to my old ones, so I thought, "Why not just make some?'" So now I have my own range!'
Friday Night Dinner recently finished its fifth series on Channel 4, and the clothes can be bought here.
Published: 4 Dec 2018
What do you think?